World Premiere: Non-Contact Pipe and Coupling Thread Inspection System
Using the patented method developed by EMAG Leipzig, for the first time, the geometries of pipe and coupling threads can now be measured without contact. The contactless optical measuring system does not require any labor and can be used autonomously or integrated into a complete process chain.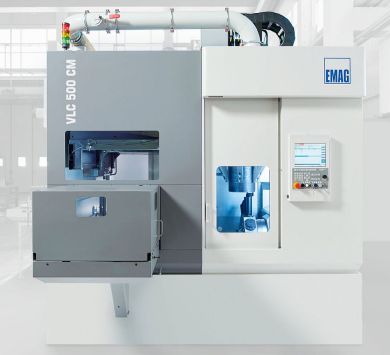 The advantages of the TIS are obvious: The potential savings resulting from its unmanned operation alone are tremendous. For example, consider a coupling machine with an annual production capacity of about 1.3 million couplings; savings can stretch beyond 6-figures, and can be achieved quickly.
The new system also ensures constant measurement accuracy with the shortest possible measuring times. Once the measurements are taken, feedback is directed right back to the machine's CNC control unit, allowing tool corrections to be made automatically and immediately during the machining process.
This error-minimizing system measures all thread types known today (API and premium threads). This allows for the complete elimination of the manual measurement process.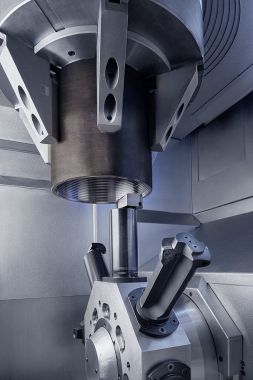 Another advantage provided by this method is the detection of insert wear, allowing optimal insert changes to be performed reducing tool costs. This also avoids undesirable downtimes due to worn tools.
VLC 500 CM Vertical Coupling Machine
With its extremely high range of diameters from 2 3/8" to 13 3/8" and a maximum coupling length of 400 mm (16 in), the VLC 500 CM covers an enormous range in coupling production and can be implemented with a large amount of flexibility.
The VLC 500 CM also stands out for its high productivity and powerful drives. With its modular structure, the machine can be adapted to perform a variety of machining tasks. The proven pick-up process is used to automatically load and unload the machine, and the dynamic axes further ensure minimal non-productive times.
Want more information? Click below.