New Drill Perfect for Aerospace Alloys; Can Increase Tool Life Up to 6x
Kennametal has introduced another high-performance cutting tool, the B21*SGL solid carbide drill with coolant-through. Designed for stainless steel, nickel and cobalt-based alloys, the B21*SGL with patented point geometry and monolayer PVD AlTiN coating, delivers improved productivity and longer tool life for aerospace and energy applications requiring predictable, high-production drilling.

"In customer tests, the B21*SGL consistently outperforms competing drills, producing more holes in less time, with improved hole straightness and surface quality.
The new design virtually eliminates the risk of chipping and flaking that lead to drill failure. And thanks to a unique point gash, it offers the lowest thrust level on the market, enabling productive drilling even in delicate workpiece geometries," said Frank Martin, Product Manager, Solid Carbide Drills.
One of the problems with these materials is their tendency to stick to the cutting tool, leading to built-up edge and corner chipping. The B21*SGL's proprietary gash geometry, polished cutting edge, negative rake corner margin, and "chip-friendly" flute design mitigates these effects, while encouraging chip evacuation and reducing cutting forces. Add to that Kennametal's extremely wear-resistant, high aluminum content KCMS15 grade and you have a drill that not only makes more holes per tool but does so more quickly and predictably.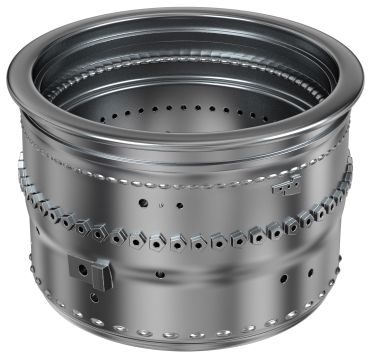 "A number of our customers have seen tool life improve by two to six times in a variety of challenging materials, even after increasing feed rates by up to 50 percent in some cases," said Martin. Holemaking is a critical machining process, especially so for those producing turbines. Because the drilling operation typically comes near the end of the production cycle, when workpieces are at maximum value, a broken drill can damage or even destroy components worth tens of thousands of dollars.
"This new solid carbide drill will bring incredible value to anyone needing to drill large numbers of holes in Inconel, titanium, PH-series stainless steels, and other heat-resistant superalloys. Especially relevant to aerospace manufacturers, given the tremendous pressure to ramp up production of the LEAP aircraft engine program," said Matthieu Guillon, Key Account Manager, Aerospace.
Want more information? Click below.