Self-Driving Vehicles One Step Closer
DeepRoute, an international self-driving vehicle startup, has received an Autonomous Vehicle Testing (AVT) permit from the California Department of Motor Vehicles (DMV).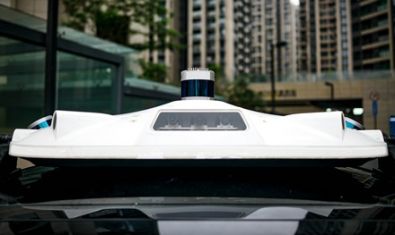 Sensor unit, with camera and radar, that is located on the roof of the car.
The permit enables DeepRoute to test its autonomous vehicle fleet under the supervision of experienced safety operators, advancing the company in the competitive race with Silicon Valley rivals to bring self-driving vehicles to the public. The company will begin test drives in the Silicon Valley area with their L4 Full-stack Self-Driving System which allows passengers to travel from point A to point B.
The company's initial fleet of autonomous vehicles in California will help to reinforce the vehicles safety on the roads, with a focus on further perfecting DeepRoute's early sensor fusion perception technology, known as Early Fusion. This technology assists with more accurate interpretations of the vehicle's surroundings. Another area of test focus will be the company's planning algorithm, which is able to safely and accurately plan the time to turn, select the lane, make decisions at crossroads, and achieve other driving behaviors more efficiently.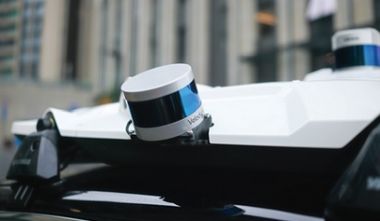 "This is an exciting step in our team's progress to obtaining a fully autonomous fleet of vehicles in California," said Shuang Gao, Chief Operating Officer of DeepRoute. "Over the coming months, our fleet is expected to grow and allow our teams to further perfect our technologies and reinforce the safety of autonomous vehicles."
DeepRoute joins 63 other active ATV permit holders in California, including high-profile contenders such as Tesla Motors, Bosch, and Lyft, Inc. The growing body of companies testing self-driving technology shows progress towards a future where vehicles are fully autonomous. For now, per ATV requirements, all self-driving vehicle tests must be conducted by trained safety operators.
Want more information? Click below.
Copyright © 2020 by Nelson Publishing, Inc. All rights reserved. Reproduction Prohibited.
View our terms of use and
privacy policy
::m::