Tool Manufacturer, Fraisa, Reduced Set Up from Hours to 5 Minutes with New Tool Balancing Software
ToolRoom RN34 is the latest generation of ANCA's software package that has been specially designed for the aerospace, die mould, general machining and power generation industries.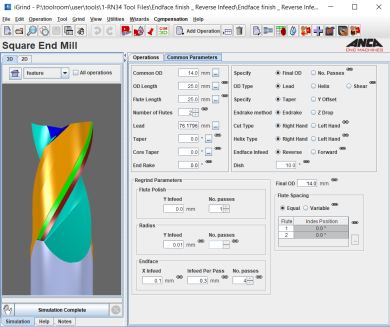 Thomson Mathew, ANCA Software Product Manager says: "ToolRoom RN34 is aimed to be the differentiator among many suppliers of endmill manufactures in the industry by allowing customers to design complex geometries through software to achieve increased tool life, productivity, cutting volume and increased quality and precision of the workpiece."
"The constant helix ballnose option, for example, is replaced by a graphical drag-and-drop designer. This ballnose type of tool, with optimized irregular helix curves to reduce vibration, and with near-instant visualization easily achieved by switching from the 2D projection of the cutting edge to the 3D."
The benefits of the new software include:
Improved productivity through the intuitive creation of complex endmill geometries.
Tool balancing to increase tool life, cutting volume, quality and precision of the workpieces.
Minimizing chatter through the simple design of high performance, complex tools.
Douglas Franke, Fraisa Production Manager said: "With ANCA's balancing software we have a tool balanced generally within five minutes. Some of our more complex tooling can take a little longer -- up to 20 minutes. This drastically decreased our time in setup on the machine which could take several hours. Our biggest success story has been an aerospace customer who is running our 1" aluminium roughing tool at 25k rpm."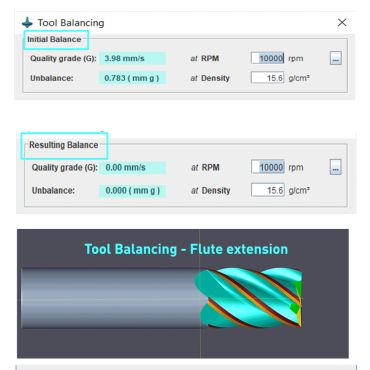 ANCA's ToolRoom software provides industry renowned tool design flexibility, from the simplest to the most challenging tasks. With the benefit of over 40 years of grinding knowledge, ToolRoom supports both manufacturing or regrinding applications. Flexibility is further enhanced by the fact that ANCA develops all aspects of the machine in house -- from the CNC control system and application software to the machine and its accessories.
Want more information? Click below.
Copyright © 2020 by Nelson Publishing, Inc. All rights reserved. Reproduction Prohibited.
View our terms of use and
privacy policy
::m::