Gehring -- copperING Merger to Combine Conventional and Electrical Powertrain Technology
Gehring and copperING Group are uniting their global product portfolios to establish themselves as a supplier for production systems in both conventional and electrical powertrain segments. The agreed merger, which is still ongoing, is a key component in the global strategy of both companies to meet changing market demands.

As a global automotive supplier of internal combustion engines, Gehring contributes towards the reduction of CO2 emissions from engines with their innovative technologies such as honing and coating. Electromobility is indispensable for achieving future CO2 emission reduction targets in the automotive industry.
copperING, with locations in Germany and Italy, has extensive experience as a manufacturer of production technology in the field of electrical powertrains. The company focuses on the main processes for the production of rotors and stators, which are particularly suitable for use in the traction drives of electrical vehicles.
The integration of copperING into the Gehring Group will permit customers to choose from a wide range of innovative production technologies for their various drive concepts from a single source. In addition to the system and automation competence of Gehring, copperING's product range constitutes an ideal basis for supplying lines for e-motor production.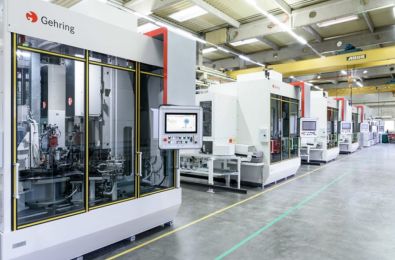 Gehring's many years of project experience in the automotive industry guarantee reliable order processing in this new business area. The established service network ensures global support for customers.
"The merger with copperING enables us to optimally complement our product portfolio and to respond to the evolving needs of our customers -- another step in the sustainable future of the company. We are very much looking forward to our common path," said Dr. Sebastian Schöning, CEO of the Gehring Group.
"The merger will strengthen our market position and give us the opportunity to roll out our technologies worldwide. This is a big step for us into a common future," commented Richard Rasp, Managing Director of the copperING Group, on the common vision of the two companies.
Want more information? Click below.