FiberStar System Places State-of-the-Art Laser Welding in Your Hands
LaserStar Technologies' FiberStar 8700-2 Series Fiber Laser Welding Workstations offer state-of-the-art laser resonator technology which provides high peak power, optimal performance & throughput, higher up time, enhanced electrical efficiency, and a space saving air cooled design. Solid state diodes provide instantaneous power with no "warm up time" required.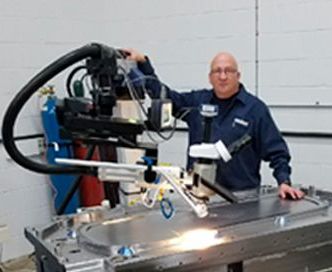 The laser source is a permanently sealed design that protects against dust and dirt, does not require adjustment, has no consumable parts, and requires no maintenance. These features help to ensure the FiberStar systems performance resulting in stable, consistent material processing for years of operation.
Fiber laser welding technology produces a sharp, focused light beam that consistently melts a very small area of metal. The benefit of the technology is that very little heat is generated at the weld point allowing users to easily laser weld > 0.025mm from complex, heat sensitive, intricate parts while providing unparalleled parameter flexibility from 0 - 100 percent duty cycle.
Operators hold parts in their hands while viewing the application through a stereo-microscope in the welding zone. An internal cross-hair allows the operator to easily align and weld the parts at the correct location.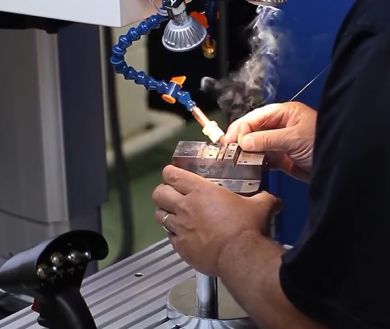 The Universal Jig Fiber Laser Welding Workstation offers a significant, competitive advantage for today's operators looking to unleash the power of hot light, benefit from a comfortable, ergonomic design and ensure optimal platform flexibility for the widest range of on-site mold repair welding applications.
FiberStar Fiber Laser Welding Systems are ideal for a wide range of complex alloys and applications including:
Medical Device Components
Spot Welding
Seam Welding
Mold Repair Welding
Micro Welding
Aerospace and Electronics
Automotive and Micro Components
Want more information? Click below.
Copyright © 2021 by Nelson Publishing, Inc. All rights reserved. Reproduction Prohibited.
View our terms of use and
privacy policy
::m::