High-Performance Precision ID Grinder Features Spindle Speed Up to 120,000rpm
Fives has introduced the next product out of its ID/OD grinder line-up. The Landis-Bryant UL2 is an internal high speed production grinder, ideal for processing bores, faces and contours of bearing rings, valve lifters, gears, universal joint cups and CVJ components, especially suitable for machining workpieces with an external diameter of up to 177 mm.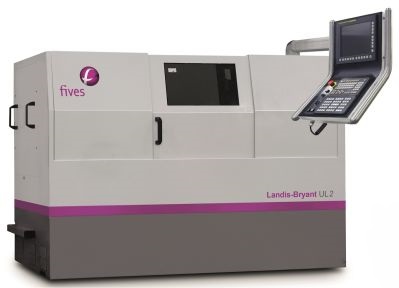 High Volume Productivity with Exceptional Accuracy
The Landis-Bryant UL2 has been designed specifically for high speed, high precision grinding of internal diameters. With this single purpose firmly established, performance compromises have been eliminated. The machine's unique torque tube bed design, combined with a "flow-thru" system that circulates oil and coolant through the base, provides ultimate rigidity and outstanding thermal stability.
Independent slides in X and Z, each mounted directly to the machine bed, make for an extreme low center of gravity. The machine's round-bar hydrostatic slide ways in each axis provide an extremely stiff system with minimum friction. Fives uses high resolution servo motors that are directly coupled to super precision ball screws for precise and reliable positioning throughout the entire production cycle.
Whether your application calls for a diaphragm or collet chuck, a shoe centerless magnetic chuck setup, or a disc drive roll centerless arrangement, the Landis-Bryant UL2 allows for various machine configurations. Furthermore, this machine offers automatic workpiece loading solutions for many applications as well as In- and Post-process gauging in a very compact setup.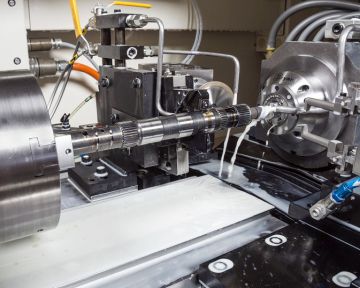 Other features of the Landis-Bryant UL2 grinder include acoustic emission monitoring system (AEMS), automatic taper adjustment, Fanuc i Series as well as various dressing options.
Precision Spindles with Variable Speeds Up to 120,000 RPM
Fives' ID grinding systems are equipped with Landis-Bryant spindles that contain super-precision bearings and permit operation at extremely high speeds. They are powered by in-house-designed induction motors to provide superior performance for efficient machining.
The machine's precision meets tightest statistical demands of today's manufacturing industry such as highest quality bearing manufacturers and automotive engine component makers.
Want more information? Click below.