Exploring the New Dimensions of 3D Abrasives Technology
Meister Abrasives Corporation is an international manufacturer of high precision industrial abrasive products, offering turnkey grinding solutions, including custom-designed CBN and diamond grinding wheels, dressing tools, and quills. Dr. Peter Beyer, Meister's CEO and Chief Technologist, writes about the company's latest foray into 3D technology.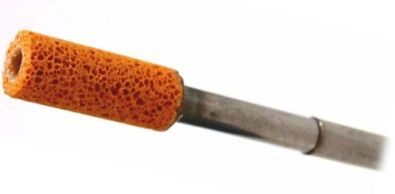 3D Porous Bonding Structure
We are always getting technical requests from our customers asking us to change the characteristics of our grinding wheels so that they can grind faster, improve quality and reduce operating costs. We always take this very seriously.
So about two years ago we asked ourselves a simple question: "What would be the most significant thing we could do to open up opportunities for grinding performance improvement in application areas that are currently pushing the limits of today's best available technology?"
The answer came to us very quickly -- we could develop an advanced manufacturing process that would allow us to produce very porous, free-cutting wheels that reduced grinding cycles while holding micro-precision surface tolerances.
The wheels would be ideally suited for hard materials where low grinding forces are essential to counter possible deflection issues. The new wheels would be self-sharpening and provide excellent grit retention for long wheel life and extended dressing intervals.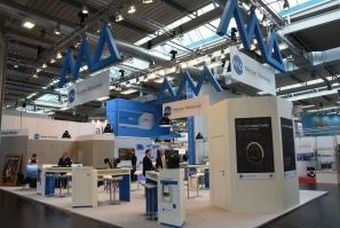 These criteria became our marching orders for developing a new 3D abrasives technology. This quest required us to adopt new materials, equipment and manufacturing processes to realize our objectives.
When 3D Technology was first exhibited at GrindTec in Europe last winter, every other customer visiting the Meister Abrasives Booth was interested in exploring the implications of this new technology for their manufacturing processes.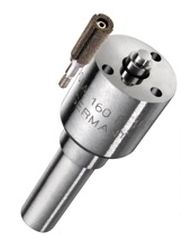 Meister's new 3D technology opens up opportunities for grinding performance improvements in application areas currently pushing the limits of today's best available technology.
It was very gratifying that once we demonstrated how 3D Technology resulted in a totally new kind of abrasive bonding matrix, our customers quickly realized how this new concept could be of use to them. These early contacts led to several important field trials that have broadened our understanding of how this new technology performs under real-world manufacturing conditions. The feedback has been very positive.
Meister Abrasives introduced their new 3D Abrasives Technology for the first time in the United States at IMTS 2016.
3D Technology is not for every grinding application. It does however, extend the range of tailored solutions available to customers who are up against the edge of what current abrasives technology will allow them to do.
Want more information? Click below.