Olis Connect System Monitors, Diagnoses, and Remotely Controls Robots from Anywhere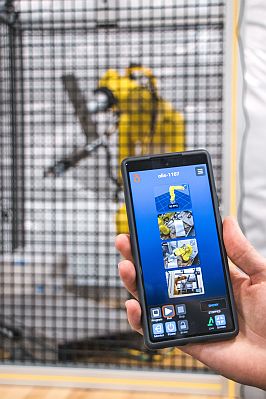 By safely enabling remote monitoring, control, and troubleshooting of industrial robots, Olis Robotics' unique "Olis Connect" system significantly improves Overall Equipment Effectiveness (OEE), effectively addressing costly robot downtime.
"In the midst of a global manufacturing labor crisis, companies are adopting automation in record breaking numbers, resulting in calls from both manufacturers and integrators for robust, safe, and secure remote monitoring, diagnostics, and control solutions," says T.A. McCann, partner at PSL Ventures, who joins Olis Robotics' Board of Directors. "Olis Robotics' unique remote robot control technology answers that call; it can easily be deployed on both brand new and legacy automation, which means a dynamic and exciting market opportunity for investors."

VIDEO: Olis Connect Setup for Universal Robots
"Robot downtime can cost a large plant over $1 million per hour. When every minute counts, you need to leverage remote tools to react as quickly as possible no matter where you are," says Fredrik Ryden, CEO of Olis Robotics."Our technology is ingeniously simple to use and intensely practical in terms of its impact."
Olis Connect is controlled directly in a web browser and delivered on an edge-hosted PC that can be quickly connected to both brand new and legacy industrial robot arms and robotic cells. The system works across robot brands, with Olis Robotics currently providing full support for robots from Universal Robots and FANUC, addressing approximately 20% of the operational stock of more than 3.5 million industrial robots deployed worldwide.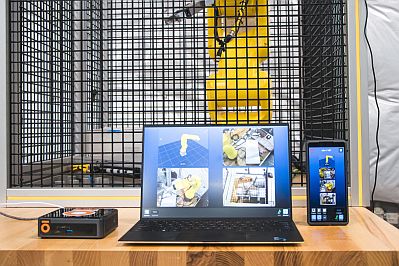 Olis Robotics recently announced that it has raised $4.1 million funding in a round led by PSL Ventures. With its new funding, Olis is adding support for additional robot brands representing more than half of all industrial robots. The funding will also help expand partnerships with robot system integrators in North America and develop new software products.
"Being able to remotely operate industrial robots is a game changer for us and the industry as a whole," says Brad Sparkman, President and CEO of Innovative Finishing Solutions (IFS), an Olis Robotics Partner and leading integrator of FANUC paint robots for the automotive industry. "We have deployed thousands of robots in the past two decades as a company. Given the current labor challenges, we expect a majority of those to be retrofitted with Olis technology within the next couple of years."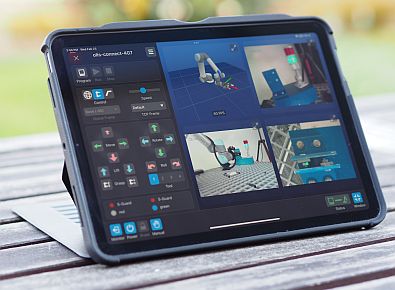 Once Olis' plug & play device is installed and secure remote access has been configured, users can monitor and manage their automation remotely from anywhere via any browser-capable device. If a problem occurs with the robot, Olis Connect sends out an alert via a secure connection to the user's device all without connecting to the cloud -- a key consideration given the threats surrounding today's industrial cybersecurity landscape. Users can then use the system to remotely perform error recovery actions such as releasing its grip on a part or moving the robot from its error position.
Leveraging the Olis Robotics team's expertise in industrial robot safety, Olis Connect is designed to provide remote access without violating the robot's existing safety permissions and restrictions. This means that velocity, acceleration, and joint limit settings on the robot are always obeyed when remote controlling the arm.
Want more information? Click below.