From Bar Stock to Finished Tool in One Step with ANCA's Automated Blanket Grinding Solution
ANCA's blanket grinding approach allows for continuous and complete tool production from longer bar stock to finished product using an automated solution, saving time in eliminating extra processes or handling.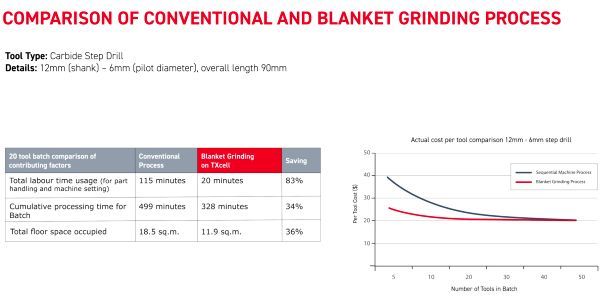 Utilizing ANCA's machine platforms with a robot cell, blanket grinding offers flexibility across a range of tool sizes and applications.
Blanket grinding allows for full automation of tools of similar geometries, by consolidating all tool grinding processes into one single machine. A batch of complete finished tools can be produced without interruption directly from lengths of ground bar stock with no operator intervention. Ultimately this gives you the flexibility to respond to customer demands in a dynamic and agile manner. All you need to do is simply load a pallet of ground bar material into the cell, and the machine will take care of the rest.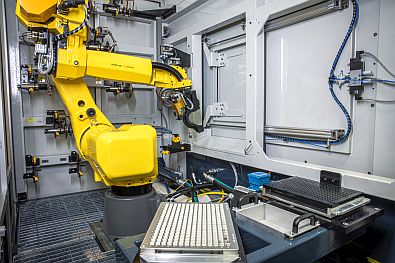 Blanket grinding is great for:
Small batch and bespoke solutions
Quick turnaround production
Product development and R&D
Accuracy and consistency over batch
Automation and "lights out" operation
Beginning with the full 330mm bar stock material loading into the collet; the blank and tool geometry is ground, including any features (such as rear chamfer, for example), before the finished tool is cut off. The tool is then removed by the robot and loaded into the finished pallet. This program continues along the remaining bar stock until all useful raw material is consumed. To complete the automation process, waste is handled by the cell, before new bar stock is loaded into the collet.
ANCA's TX Machine Platform: A Solution for Blanket Grinding
ANCA's machine platforms with the addition of a robot cell, can be utilized to implement the blanket grinding process. Tool size and application will determine which machine is right for you.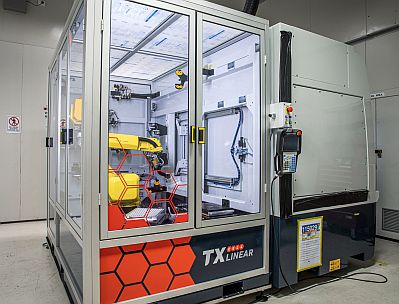 The two main features offered by the TX, beneficial in performing the blanket grinding function are the large working envelope and the high torque spindle. These attributes not only allow work on longer bar lengths, but also enable production of a larger range of tool sizes and geometries without limitation, including tools which require a high material removal.
How Blanket Grinding Can Help You
Customers are increasingly demanding products that are more unique and with higher complexity -- but more importantly, with immediate response and shorter delivery time; when meeting these expectations, costs take a back seat, while focus is on delivery.
Using ANCA's robot automation solutions in blanket grinding enables you to realize these demands with minimal disruption to existing production lines, less planning, reduced manual handling and increased utilization and efficiencies. These benefits can compound to deliver an overall value proposition and increased return per tool.

VIDEO: ANCA's TX LINEAR
Blanket grinding may also offer a reduction in floor space by removing separate machines and consolidating processes into a single footprint to produce the same tool. The process consolidation allows changes in parts and features to be easily handled. For example, grinding of shank features (Weldon flats or coolant slots) and the handling of very small parts can be made simpler by adding many features in a single setup.
Want more information? Click below.