Alloy Raises $26M to Produce Aluminum Fabricated 3D Parts at Scale
Alloy Enterprises recently raised $26 million from new investors, bringing the total raised to $37 million, as the company ramps production of high-throughput, fully-dense aluminum parts for EV's, industrial and heavy equipment.
Novel Manufacturing Process to Fill the Void
A gap exists between the demand for complex aluminum components and the supply.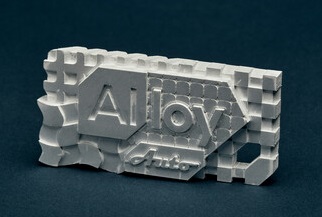 Demand for aluminum has been escalating, driven by lightweighting for e-mobility across the transportation sector and the need for more sustainable materials. Aluminum is infinitely recyclable; it has twice the strength-to-weight ratio of steel and is an incredible material for lightweighting. Aluminum components will be part of the electrification journey of everything that moves.
However, the United States has lost a third of its foundries. Traditional manufacturing processes, such as casting, are not keeping pace with the speed of innovation. U.S. manufacturers need on-demand capacity, at scale, at home.
Alloy Enterprises is filling the void with a fast, cost-effective manufacturing method that streamlines the production of aluminum parts at scale here in the U.S.
Alloy supplies complex aluminum components to its customers. Its' unique solution is the first process specially designed for aluminum that does not use aluminum powder. Using a combination of laser cutting and diffusion bonding, the team can produce production volumes through its machines cost-effectively while maintaining the advantages of 3D printing, such as reducing lead times, iterating designs quickly, avoiding expensive tooling, and digitizing inventory.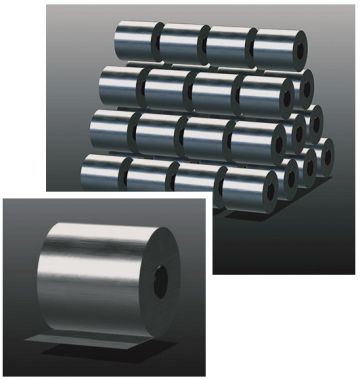 "The Alloy team has proven out a highly efficient process for delivering aluminum components quickly and at scale," said Maria Buitron, Principal at Piva Capital. "This is a breakthrough for the industry that addresses the need for reasonable lead times, major cost reductions, and on-demand manufacturing, delivering direct benefits to EV, industrial and heavy equipment. We have been so impressed with the Alloy team and look forward to partnering with them to help them scale as the need for their solution ramps up."
Additive Manufacturing System Specifically for Aluminum
Increasingly, manufacturers want the advantages of 3D printing, including complex geometries, the ability to iterate designs, and freedom from expensive tooling. But aluminum, especially alloys such as 6061, can be difficult and expensive to print using powder bed processes.
The company developed its selective diffusion bonding process specifically for aluminum, with scale production in mind. Its novel feedstock is already scaled and is produced in 10-ton runs. This summer, Alloy Enterprises will start delivering production volume parts. The company is actively evaluating and qualifying new customer applications and has the capacity for volume production.
Ali Forsyth, CEO Alloy Enterprises: "We went from invention to commercial sales in less than two years. With this sizeable fundraise, we've added great partners to the table to help us take Alloy to the next level."
Want more information? Click below.