mHUB Expanding: New $50M Innovation Center in Chicago Will Be Largest Independent Manufacturing Center in U.S.
Manufacturing and hardtech innovation center, mHUB, has announced the $50M acquisition and build-out of a historic manufacturing facility within Chicago's Kinzie Industrial Corridor on the city's Near West Side. The building is located within a designated Opportunity Zone and planned manufacturing district on a 2-acre site that will increase mHUB's prototyping and testing facilities and office and convening spaces to become the largest independent manufacturing innovation center in the country.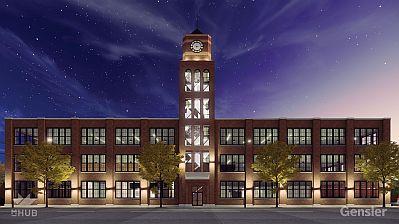 Launched in 2017, mHUB has supported over 500+ startups and 200 manufacturers from all over the world that have created 5,000+ jobs and generated over $2.6B of economic activity.
Collaboration between startups, industry, and investors has accelerated the commercialization of early-stage physical products in areas such as advanced and sustainable manufacturing, climate and energy tech, medical devices, and more. The organization has strong ties to the Midwest regions' universities and research institutions as well as an established network of contract manufacturers.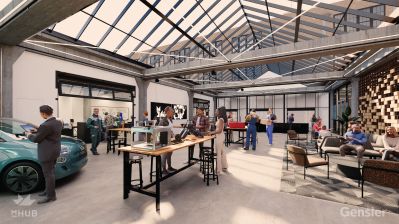 The $50M building acquisition and renovation is part of public financing organized by mHUB to advance manufacturing and cleantech innovation in Illinois.
The package includes $17.55M in TIF funding from the City of Chicago; a $15.52M tax exempt bond issued by the Illinois Finance Authority, organized by Cabrera Investments, and purchased by Nuveen Investments; $9.4M in new market tax credits; $9.57M from other local sources; and a $1.1M contribution from mHUB.
"This historic investment will help drive Illinois and the nation's global leadership in hardtech, and particularly around the commercialization of clean and sustainable technologies," said Haven Allen, chief executive officer and co-founder of mHUB. "It will create an anchor institution in Chicago to execute on its commitments leading the nation's reemergence and manufacturing legacy. It's made possible through broad collaboration of the private sector, strong leadership at the city and state, and ongoing engagement with the federal government."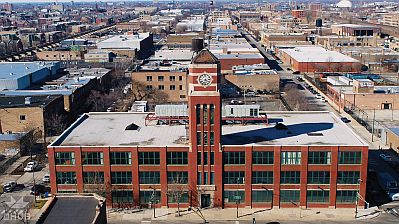 The deliberate decision to place mHUB within an Opportunity Zone will ensure greater access to its programming for underrepresented founders on Chicago's south and west sides. The location will enable mHUB to expand its venture capital strategy through a series of venture funds, direct investing, and opportunity zone real estate and equity investing. mHUB's 250+ existing startups relocating to the new building can immediately begin capitalizing on opportunity zone venture capital.
mHUB's expected impact over the next five years includes supporting over 450 new startups and existing manufacturers in creating 4,500+ direct jobs, generating over $2.1B in revenue, securing over 550 patents, and attracting $1.95B in investment. This economic activity is estimated to drive a cumulative impact of $49M in state income tax, $228M in federal income tax, and $13M in sales tax.
Want more information? Click below.