Massivit's AM System Directly Prints 3D Molds for Large Scale, Custom Composite Parts
Massivit 3D Printing Technologies unveiled its Massivit 10000-G for the first time to the North American additive manufacturing market this week at Rapid + TCT in Chicago.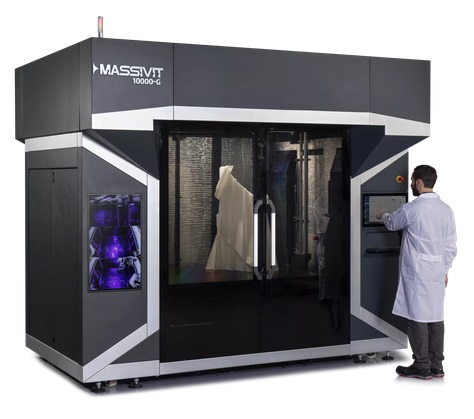 The system, that automates production for composite materials manufacturing, is designed to overcome recognized bottlenecks in mold production and to also provide a full range of large-scale custom manufacturing applications.
Erez Zimerman, CEO of Massivit, commented, "As the leading provider of large-scale additive systems, we're thrilled to offer the North American additive manufacturing sector this opportunity to experience the new game-changing 10000-G in action. Following the launch last year of our award-winning 10000 additive system, we've now developed the capability to directly print industrial molds for composites and to also create complex custom end parts all in one system -- a true milestone for the manufacturing market."

VIDEO: Massivit 10000-G -- Automated Mold Production for Composites with Advanced Additive Manufacturing
The 10000-G is the latest addition to Massivit's Cast In Motion product line, designed to automate mold production for composite manufacturing and to provide an extensive range of applications for large-scale custom manufacturing. It enables digital production of complex molds, mandrels, master tools, jigs, and fixtures. It significantly accelerates composite materials production by directly casting industrial molds 80% faster than conventional processes.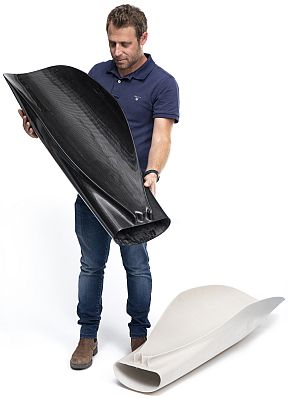 A variety of digital tooling processes are available on the 10000-G, including molding for thermoforming, resin transfer molding, and reaction injection molding.
The company's high-performance, epoxy-based casting material uniquely provides true isotropy for uniform strength and hardness in all directions at elevated temperatures, unlike existing additive tooling technologies currently on the market. Molding processes for composites have traditionally relied on steel or aluminum that bear high costs, lengthy lead times, and extensive material waste.
In addition, the Massivit 10000-G offers a wide range of additive manufacturing and custom composite manufacturing applications, thanks to its integrated Gel Dispensing Printing (GDP) capabilities.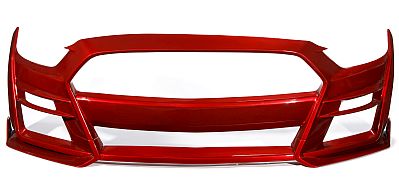 Massivit's GDP technology, adopted across 40 countries so far, enables rapid production of full-scale end parts and functional prototypes suitable for the automotive, marine, railway, engineering, and other industries. The addition of GDP capabilities to the 10000-G system opens up the possibility of producing parts that are flame-retardant, impact-resistant, high definition, or transparent.
Massivit's CEO concludes, "At Massivit, our objective is to automate areas of industrial production that have traditionally required time-consuming and costly skilled manual intervention. Composite manufacturing is one such area, and we have the ability through our 10000-G machine to truly disrupt the future production of composite parts and components."
Want more information? Click below.