New ERP Partner Program Launched; Resellers Help Manufacturers Complete EDI-ERP Integration
TrueCommerce has launched its new partner program, TrueCommerce xChange.
This program offers ERP resellers more advantages in their affiliation with TrueCommerce's electronic data interchange (EDI) solutions. Together, they can offer businesses seamless integration with top ERP systems and streamlined data transmission with business partners through EDI.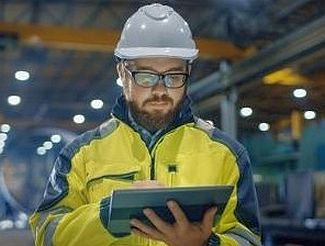 "EDI and ERP success go hand in hand," said Jacques Vigneault, SVP, global channels, TrueCommerce. "EDI-to-ERP integration yields more than just efficient business processes -- it also opens opportunities for new supply chain partnerships and makes businesses more competitive. To maximize those efficiencies, companies need EDI solutions that integrate tightly with their ERP, and can scale to support growth. This is where our collaboration with ERP resellers can help."
TrueCommerce's EDI solutions and global supply chain network enable a level of integration and automation that results in "zero-touch orders" and seamless connectivity to marketplaces and trading partners for enhanced operational performance.
TrueCommerce leverages its fully managed service model to handle project planning, implementation and day-to-day EDI operations for its customers. A staff of in-house experts provides flexible support and removes the burden of testing, maintenance and ongoing compliance.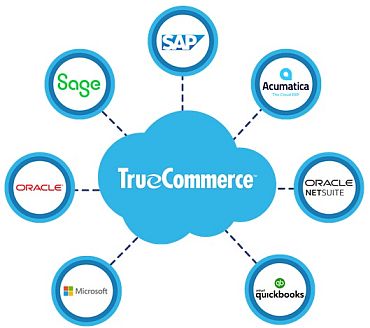 "Partnering with TrueCommerce has provided our customers with the benefits of seamless EDI-ERP integration," said Scott Jackson, president of Alta Vista Technology. "They have seen significant improvements in operational efficiency and accuracy since implementing TrueCommerce's EDI solutions. With the launch of the TrueCommerce xChange partner program, we look forward to expanding our partnership and helping more businesses achieve EDI success."
TrueCommerce xChange offers partners access to solution training, dedicated sales resources, co-marketing opportunities and other avenues to support the growth of their companies and clientele. Its focus on simplifying EDI implementation helps partners' customers reduce supply chain complexities, improve performance and gain peace of mind. ERP partners can leverage TrueCommerce's EDI solutions and integrations to deliver customers an accelerated return on their ERP investment.
Want more information? Click below.