FOR SALE: Largest 3D Printed House Hits the Market
SQ4D LLC has listed for sale the Largest 3D printed home in the United States.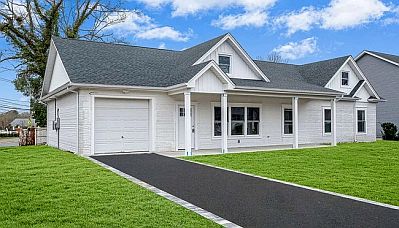 This residential property, printed on site using SQ4D's revolutionary Autonomous Robotic Construction System (ARCS), is the largest 3D printed home to ever hit the market and is listed on MLS for sale as new construction for $499,999.
This 3D printed home is 2000 square feet of modern living space set on approximately ¼ acre, and features an open floor plan with 4 bedrooms and 2 full bathrooms.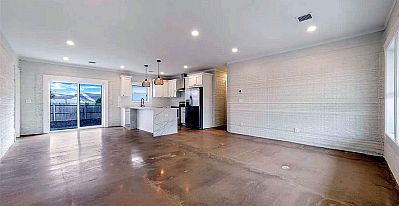 The concrete home delivers strength and durability that conventional wood-frame construction cannot match.
SQ4D currently builds over 40% of the structure by printing the footings, foundation walls, slab, interior and exterior walls on site. SQ4D's proprietary hardware and software enables the use of store bought concrete, which can be easily understood by building departments nationwide.
A Concrete Solution to the Affordable Housing Crisis
SQ4D's 3D printing technology can drive a lasting solution to the housing crisis by drastically reducing the cost and time of construction as compared to traditional methods that are antiquated and wasteful.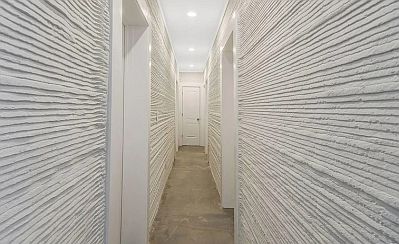 The developer on this project, Charles Wienraub, said, "After building and renovating over 400 homes in the past 5 years, I could no longer keep up with the increased cost of building supplies and an incredibly difficult labor market. I have now completely pivoted my business to 3D printing as a way to create beautiful sustainable homes while turning a healthy profit."
SQ4D's listing of the first 3D printed home in 2021 forever changed the construction and housing industries. Now with homes of this size and greater, the 3D printed home revolution may finally begin.
SQ4D just received approval on a 25 house subdivision in New York, plans to work with Habitat for Humanity this summer, and has many more exciting projects lined up.
Want more information? Click below.