New Vehicle Water Plug Boring Tool Roughs, Chamfers and Finishes in Single Operation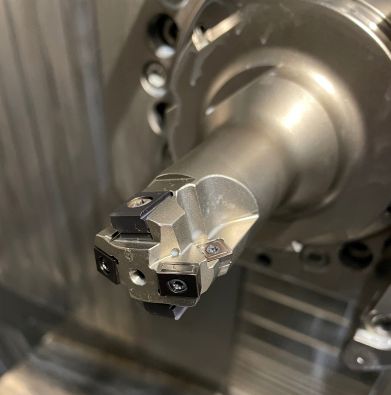 As a newly developed custom solution, a combination tool for heavy goods vehicle (HGV) freeze plug/water plug boring from CERATIZIT dramatically reduces cost and increases performance when producing the holes in cylinder blocks and heads. Such results are possible because the tool roughs, chamfers and reams/fine finishes holes in a single operation -- even in grey cast iron with EN-GJV450 vermicular graphite.
The tool's CERATIZIT R84 fine boring indexable inserts feature a brand new reaming geometry specifically designed for exceptional hole finishing. The new positive geometry generates extremely low cutting forces and includes a new chip breaker that improves chip control. All of which allows for higher feed speeds while at the same time producing a better surface quality. Plus, the new inserts provide a much longer tool life as compared to their predecessors.
Compared with the conventional machining approach using two tools (one for roughing and chamfering, one for finishing), the CERATIZIT solution reduces tool changes down to one, shortening the cycle time by at least 20 percent. As Alfred Briegel, Application Manager at CERATIZIT, stresses: "The savings potential of our new water plug drilling tool is huge. The shorter cycle time saves around 25 seconds on a component with 12 holes."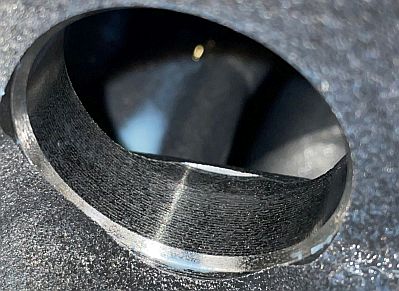 He also points out the lower cost per part. Tool costs also drop by about 20 percent, as only one tool holder is required. The single-tool strategy also means that having to adjust the different tools precisely in relation to each other is now eliminated.
Additionally, he stressed the advantages of the four-edge indexable inserts. "Many users will also benefit from getting the tool for the entire machining process from a single source," reflected Briegel. "Plus, a separate cutting insert for chamfering is already integrated. Previously used roughing inserts can be used for this purpose, as only up to about 45 percent of their cutting-edge length is used when roughing."
Plug and Play for Easy Tool Settings
When it comes to tool setting, the plug and play system of the new water plug machining makes reconditioning of a worn tool much easier than with the previous two-tool approach. While users still have to remove the cutting inserts and clean the base body, the highly accurate insert seat and the equally precise indexable insert mean that no resetting is required. Users simply rotate the four-edge insert and screw it back in position, recalculate the length dimensions and print the label or download the latest tool dimensions to the (optional) integrated chip.
The new HGV water plug machining tool from CERATIZIT is available in diameters ranging from 25 to 65 mm. The tool holder is designed and manufactured as a special tool in line with the customer's length and diameter requirements. The indexable inserts for roughing and fine boring are standard stock products.
Want more information? Click below.