Northrop Grumman to Produce Motors for the U.S. Army's Guided Multiple Launch Rocket System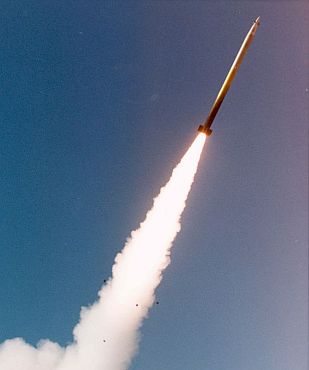 (Photo credit: Lockheed Martin)
Northrop Grumman Corporation will assume production of rocket motors for the U.S. Army's Guided Multiple Launch Rocket System (GMLRS), fulfilling the full contract production quantity. The company recently delivered its 15,000th rocket motor and 20,000th warhead to Lockheed Martin for final assembly.
"We are proactively investing in production facilities and technologies in support of producing even higher rates of rocket motors faster and more affordably to meet our customer's anticipated demand," said Jim Kalberer, Vice President of Missile Products, Northrop Grumman. "We are leveraging our capacity and modern manufacturing facilities to deliver critical military needs."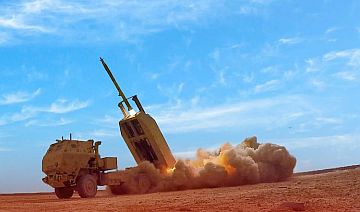 (Photo credit: Lockheed Martin)
The propulsion system, once delivered to Lockheed Martin's Camden, Arkansas, final assembly facility, will be integrated into GMLRS missiles -- a ballistic rocket designed to engage targets from 15 to 70 kilometers. Northrop Grumman's safety enhancing insensitive munition provides the system structural integrity under extreme conditions such as heat, shock and adjacent detonations. The ignition safety device further improves the weapon system's safety characteristics by preventing unwanted combustion.
"Northrop Grumman is a trusted supplier of GMLRS rocket motors with robust manufacturing capacity to meet the demands of our customer," said Jay Price, Vice President of Precision Fires, Lockheed Martin.

VIDEO: Lockheed Martin delivers the 50,000th Guided Multiple Launch Rocket System
Northrop Grumman designed and constructed a purpose-built manufacturing facility at the Allegany Ballistics Laboratory in Rocket Center, W. Va., using lean manufacturing and digital engineering techniques which enables a robust and resilient Defense Industrial Base. The facility provides for the efficient design, development and production of this critical weapon system component.
Want more information? Click below.