Revolutionary Sulfur-Free Grinding Solution Provides 3x Tool Life and Improved Cost per Part
Meister Abrasives' sister company Alfons Schmeier introduces its latest technological innovation for honing cups and stones -- the 410A Sulfur Free.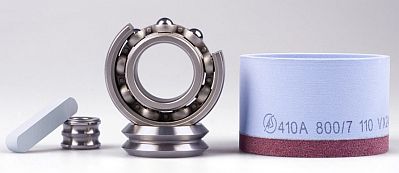 Being aware of the malicious impact of sulfur on nature, machines and people, the engineers at Alfons Schmeier developed the 410A Sulfur Free -- a cutting-edge technological marvel. Instead of being sulfurized, Alfons Schmeier's honing stones and cups are carefully waxed, making them completely sulfur-free.
Genuinely combining sintered and white corundums, these innovative solutions exhibit up to three times better tool life and a significantly increased performance, leading to a better cost per part.
By employing Alfons Schmeier's 410A Sulfur Free, manufacturers cut down maintenance costs for the machines and the expensive handling of health-related issues and eliminate the complex and costly process of disposing of sulfur.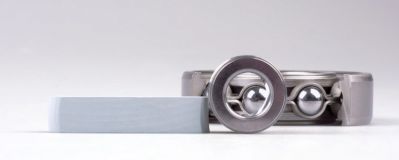 Alfons Schmeier's 410A Sulfur Free solutions exhibit several main advantages: they have up to three times better tool life, improved cost per part, and on top, are sulfur-free. The latter making the 410A Sulfur Free solutions suitable for a wide range of machines as it is no longer a requirement to have the machines specifically prepared for sulfur.
Alfons Schmeier's sulfur-free solutions are applicable in a wide range of industries, such as automobile and e-mobility, bearing, medical and even the food industry and in processes like feed honing, race finishing, face finishing and sphero finishing.
Want more information? Click below.
Copyright © 2023 by Nelson Publishing, Inc. All rights reserved. Reproduction Prohibited.
View our terms of use and
privacy policy
::m::