Boeing Aircraft Component Supplier Finds Solution for Production Delays
A manufacturer who produces components and parts for Boeing's commercial aircraft models has always drawn on technological expertise to produce advanced aircraft composite structure and interior parts. The company has the biggest cleanroom in Asia and supplies components for the Boeing 777 and the 787 Dreamliner aircraft. But it had to find answers to delay problems and poor material utilization.
Producing advanced aircraft components at the topmost quality is achieved since the company sets the highest levels of operational performance goals for its production teams. Meeting these aggressive goals, however, has been challenging due to a significant, continuous growth in recent years that could not be supported by their isolated legacy systems and reliance on manual processes.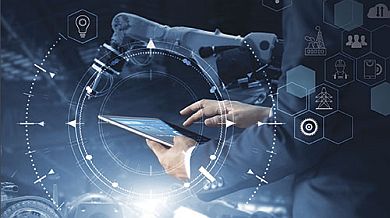 In particular, material utilization wasn't maximized, and waste was relatively high due to inefficient static nesting and lack of data about material's actual and future consumption needs on production runs.
Additionally, due to manual creation of cut plans (nesting), human error was a concern thus nests had to be reviewed by quality assurance staff before use, and the entire manufacturing process was labor intensive and prone to delays. These challenges were accompanied by extensive requirements for manual reporting.
Plataine's Solution: Digital Manufacturing Optimization
The leading manufacturer selected Plataine's Total Production Optimization software to fully automate and optimize their composites cutting & kitting, nesting, cut-plan generation and reporting processes.
Plataine's solution automates and optimizes cutting and kitting operations by retrieving all production related information of work orders, geometry files, materials availability and their status automatically, and uses the information in real time to create ready-to-cut production plans.

VIDEO: Manufacturing Optimization by Plataine -- Intelligent Automation
Plataine's software receives the daily orders from the ERP system and collects the geometry and material parameters from Engineering. The software then generates a unique set of nesting and cutting plans for the day, based on the actual inventory, other constraints and maintenance needs, maximizing material usage. Powerful tools configure the software to match preferences and adhere to kit mixing rules and nesting constraints.
The result is a daily stream of real-time data constantly interpreted by Plataine's AI software, creating fully automated and highly optimized nesting, cut & kit plans, and real time progress tracking of all cutting and kitting operations, taking into account all operational and managerial constraints while reducing laborious manual paper-based calculations, setup times, kit sorting operations and reporting processes. Plataine's tracking and digital logging ensures all current and historical data can be easily accessed and retrieved for both operational and audit use.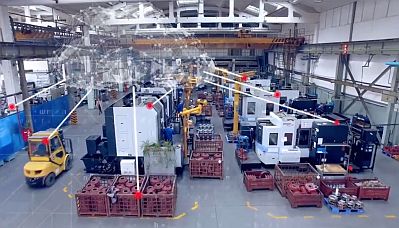 Automated and optimized manufacturing processes and reduced human error has resulted in 2-3% material savings.
In addition, skilled staff have been freed from manual tasks such as nesting, nest validation, quality assurance and reporting on material usage and scrap rates, allowing the team to concentrate on the company's goal of increasing production efficiency and capacity to deal with the considerable number of new customer order they need to fulfill.
Meanwhile, factory operators and managers benefit from regular automated reports improving traceability and quality by keeping accurate records connecting parts to original raw material and logging all cut plans results and history while automating reports for management and factory floor workers.
In summary, these are the benefits the manufacturer has experienced:
Increased material saving by 3%
100% traceability and audit ready
Reduced human labor and errors by 20%
Automated processes and reporting
Increased production throughput by 10%
"Plataine transformed our process, helping us to meet our growth targets. Given our busy production schedule, it was beneficial to us that the implementation process was extremely fast and smooth with zero downtime. The initial data collection process, in which we reached full agreement with Plataine on all inputs and outputs, lasted just one week, after which we were able to implement the system in three simple phases to achieve a controlled transition to Plataine's solution," said the director of production support.
Plataine's Industrial IoT and AI-based optimization solutions for advanced manufacturing are used by other leading manufacturers including Airbus, GE, Renault F1® Team, IAI, Triumph, General Atomics, Steelcase and Argosy.
Want more information? Click below.