Supply Logjam Starting to Ease?
U.S. manufacturing activity slowed in December amid a cooling in demand for goods, but supply constraints are starting to ease and a measure of prices paid for inputs by factories fell by the most in a decade.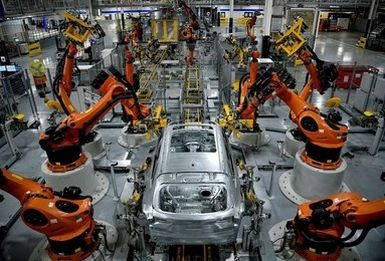 The Institute for Supply Management (ISM) survey on Tuesday also suggested some improvement in labor supply, with a gauge of factory employment rising to an eight-month high. Still, Timothy Fiore, chair of the ISM manufacturing business survey committee, noted that "shortages of critical lowest-tier materials, high commodity prices and difficulties in transporting products continue to plague reliable consumption."
The survey does not fully capture the impact of the Omicron COVID-19 variant, which is rapidly spreading across the United States and abroad. Sky-rocketing infections could force workers to stay home and halt the tentative supply-chain progress.
"There's still a lot of ground to make up before supply chains fully normalize, but cooling prices and increased employment are positive signs," said Will Compernolle, a senior economist at FHN Financial in New York.
The ISM's index of national factory activity fell to a reading of 58.7 last month, the lowest level since January 2021, from 61.1 in November. A reading above 50 indicates expansion in manufacturing, which accounts for 11.9% of the U.S. economy.
Economists polled by Reuters had forecast the index would fall to 60.1.
All of the six biggest manufacturing industries -- chemical products, fabricated metal products, computer and electronic products, food, transportation equipment, and petroleum and coal products -- reported moderate-to-strong growth.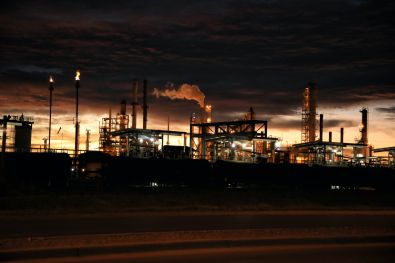 Manufacturers of fabricated metal products expressed optimism that "we have reached the top of the hill to start down a gentle slope that lets us get back to something that resembles normal." Their counterparts in the chemical products industry said the "gut feeling says it's getting easier to source chemical raw materials."
Machinery makers reported that "costs for steel seem to be coming down some." They also noted improvements in "performance by suppliers" and "on-time deliveries." But transportation equipment manufacturers said capacity remained "limited due to the global chip shortage."
The ISM survey's measure of supplier deliveries declined to a reading of 64.9 from 72.2 in November. A reading above 50% indicates slower deliveries to factories.
The ISM's Fiore said transportation networks, a harbinger of future supplier delivery performance, were still performing erratically, but there are signs of improvement.
Want more information? Click below.