ERP Solution Perfect for Automotive Manufacturers
The automotive industry demands precision and efficiency from their manufacturing and delivery systems. Epicor CMS is a purpose-built ERP solution for automotive manufacturers, with tools and controls that meet the strict delivery requirements and rigorous production deadlines that customers demand.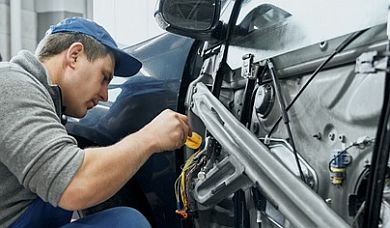 With Epicor CMS, your plant floor is primed to enter the era of Industry 4.0 and digital transformation:
Gain clear factory floor visibility using loT sensors to monitor your machines
Reduce shipping errors and tighten inventory accuracy with serialized inventory tracking
Meet ever-changing customer labeling and compliance requirements with world-class automotive EDI
Epicor CMS Controls and Solutions
Production Manager
Embedded MES collects data from machines to automatically provide essential production data.
Serialization
Also called license plating, serialization greatly improves inventory accuracy, visibility, and traceability.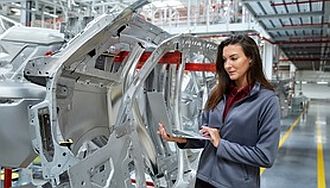 Virtual Factory
Visualize if a process is functioning normally and take action to avoid problems before they start.
Embedded EDI
React quickly to changing customer demands and meet your customers' unique labelling requirements.
Material Replenishment Monitor
Automatically replenish inventory based on stock level or manual requests directly from operators.
Virtual Kanban
Machine operators know in real time exactly what part to change over to and how much to run.
Shipping Scheduler
Schedule large volumes of parts across many trucks and eliminate missed or late shipments.
Want more information? Click below.