Quickly Change Powders Between Parts on New Flexible 3D Printers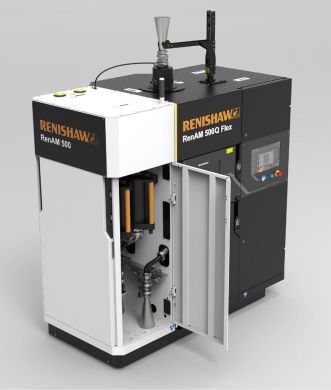 To provide engineers with more flexibility when using additive manufacturing systems, global engineering technologies company Renishaw has launched a new range of 3D printing machinery.
The RenAM 500S Flex, a single laser additive manufacturing (AM) machine and the RenAM 500Q Flex, a four laser AM machine, are variants of the RenAM 500 range. Both systems feature a simplified powder handling system, which is suited to manufacturers who must regularly swap build materials during production, such as research and development (R&D), pre-production or bureau environments.
The range features the same industry leading optical, chamber and gas-flow designs as the RenAM 500 series and produces the same high-quality parts, but also provides additional flexibility when changing powders. The simplified, non-recirculating powder system enables manufacturers in R&D, pre-production or bureau environments to easily change between materials, without compromising on part quality or build capacity.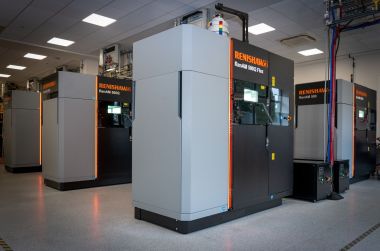 To avoid cross contamination, engineers can easily clean the system between powders by changing out hard to clean parts, rather than manufacturers having to invest in a new machine for each material test. Parts can also be swapped in again if the operator wants to retest the same material again, further reducing costs.
"Manufacturers can quickly change powders in the RenAM 500S Flex and RenAM 500Q Flex in-house, giving them the flexibility they need to meet customer demand," explained Lily Dixon, AM Project Manager at Renishaw. "Once the pre-production stage is complete, the common build environment allows any parameters to be directly transferred to a RenAM 500Q with powder recirculation, without the need to retest the gas flow, chamber and optics. Manufacturers can also build full size parts on a small scale before mass production."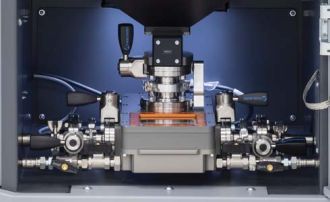 Dixon continued, "If the manufacturer no longer requires a flexible AM system, the Flex can even be converted into a recirculating machine -- a feature that is unique to this system. Converting the system provides manufacturers with the highest productivity AM option for serial production."
Want more information? Click below.