Large Die-Casting Machines Introduced to Handle Even Larger Parts
With the Carat 840 and the Carat 920, Bühler has further extended its portfolio as the automotive industry's demand for larger and more complex parts continues to increase. These larger parts require new production processes, a new challenge for customers. Building on its experience on current large solutions, Bühler is their partner for innovating the entire production cycle for these even larger parts.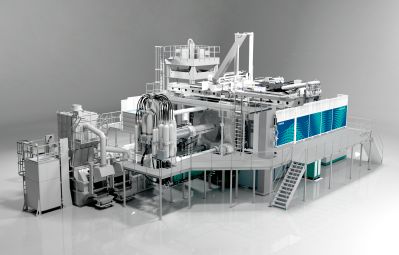 "Automotive manufacturers are currently rethinking production in many ways. Our Carat series enables them to put their ideas of even larger parts into reality, and we support our customers in developing the processes to do so," says Cornel Mendler, Managing Director Bühler Die Casting.
The new Carat 840 and Carat 920 with locking forces of up to 92,000 kilonewton (kN) currently round off the upper end of Bühler's die-casting platforms. The Carat portfolio is the company's solution for large die-cast parts. "We see a huge increase in the demand for ever larger machines. With our Carat 840 and Carat 920 we can offer our customers solutions for large structural parts with complex geometries and new body-in-white parts," says Cornel Mendler.
Carat Series Offers High Productivity
Bühler''s vision for the future of the die casting industry is: 0% scrap, 40% less cycle time, and 24/7 uptime. Advancing further towards this vision is even more important: The larger the castings, the bigger the lever to minimize production costs by reducing scrap, cycle time and increasing uptime of the die-casting system.

VIDEO: Carat -- Bühler's two-platen die casting solution
The design of the Carat 840 and Carat 920 positively impact the quality of these complex, thin-walled parts which require an extremely powerful and accurate injection unit and a homogenous locking force application.
The Carat two-platen series comes with a patented and stiffened platen design for homogenous clamping force application that allows minimum deflection and a high degree of dimensional accuracy of the castings. In combination with the unique Bühler real-time controlled injection unit and the DataView control system, Carat provides highest injection dynamics and quality -- repeated shot after shot.
Production Close to Customers
Bühler's die-casting platforms are being manufactured in Asia, Europe and North America ensuring short delivery times thanks to short transport routes and a reliable supply of spare parts. Customers can rely on a stable global manufacturing network. Local service engineers support foundries and automotive manufacturers with quick on-site support, remote support, and in-depth training on-site or in Bühler's application centers.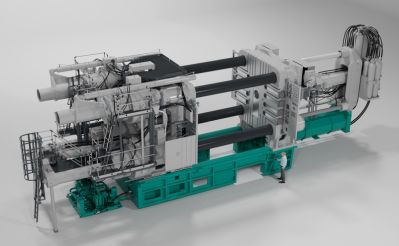 Exceptional Locking Forces at the Scale of the Eiffel Tower
The largest Carat die-casting machines are as big as a house, at 8 meters high and standing on a floorspace of about 100 square meters.
"The Carat 920 is able to inject over 200 kilograms of liquid aluminum into a die within milliseconds, thereby holding the die tight by applying a force of 92,000 kN to it. Imagine locking the die with the 9,000 tons of the Eiffel tower every single shot," explains Michael Cinelli, Product Manager Die Casting at Bühler.
Want more information? Click below.