Seco Tools Virtual Event to Showcase Latest Trends and Challenges in Aerospace Manufacturing
Inspiration Through Innovation (ITI) 2021 will illustrate the value of collaboration in aerospace manufacturing during the virtual event in North America on December 1.
Presented together with technical partners, the events will focus on the complex issues and trends facing the aerospace industry, showcasing collaborative solutions with real-life demonstrations of machined components that address some of the biggest modern-day challenges.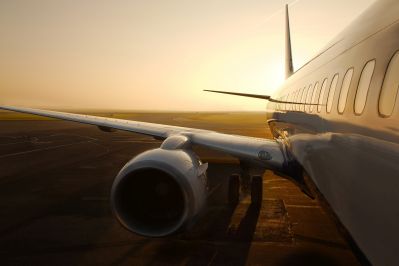 "We host Inspiration through Innovation events to celebrate and showcase the progress that is made for our customers when we collaborate with our partners," says Andreas Fritz, Vice President Marketing & Sales at Seco Tools. "Anyone can innovate, but what we can achieve by working together offers outstanding value when manufacturing aerospace components."
Aerospace manufacturers are consistently looking for new, lightweight materials to optimize their processes. This often involves overcoming other unique production challenges. The increased focus on environmental issues is pushing the industry toward more efficient designs, while 3D printed parts demand new workflows and processes.
The Aerospace ITI 2021 events draw on the global network of Seco Tools specialists, bringing together in-house expertise and external knowledge to explore the possibilities. Attendees will have a chance to see the results of such innovative partnerships and to discuss how collaboration can help them to find solutions that will drive their business forward.
Aerospace ITI will be hosted in six global regions with the North American virtual event taking place on December 1, beginning at 12pm Eastern/9am Pacific time.
For more information or to register, click below.
Copyright © 2021 by Nelson Publishing, Inc. All rights reserved. Reproduction Prohibited.
View our terms of use and
privacy policy
::m::