New "Melt Strategy" Enables 3D Printing of Large Metal Parts Previously Impossible to Produce
Wayland Additive's NeuBeam® process offers a completely new approach to eBeam powder bed fusion (PBF) metal AM technology that represents a big step forward compared with existing PBF systems. The technology overcomes the compromises that most companies have to contend with when using either laser or eBeam PBF metal AM, so design engineers can revisit applications that were previously seen as troublesome or impossible.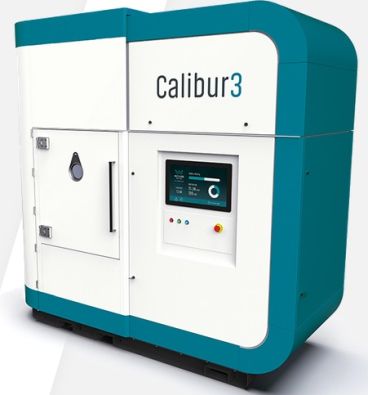 Neubeam® effectively neutralizes the charge accumulation generated by an electron beam. This offers greater flexibility than laser PBF while overcoming the stability issues of eBeam PBF. In addition, this also opens up the use of a much wider range of metal materials.
There are numerous unique aspects to the NeuBeam® process and the new melt strategy has significant impact on the type of parts that can be produced on its AM machine, Calibur3.
Peter Hansford, Director of Business Development at Wayland Additive says, "Our new proprietary melt pool strategy uses the power and speed of an eBeam more efficiently. Our system splits each layer of a part under construction into small zones, and assigns a melt pool to each zone. Our melting strategy is at the same time energy efficient, and by melting different zones in parallel, it allows higher productivity rates regardless of geometry."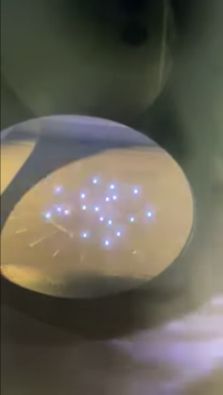 Will Richardson, CEO at Wayland continues, "Other systems may be able to print some of the same parts as Calibur3, but only after multiple attempts, trial and error, and only with a massive amount of process knowledge which is a huge barrier to entry. The NeuBeam® melting strategy opens up the possibility of producing fully dense parts in difficult to process materials (such as refractory metals and highly reflective alloys), and of building large and bulky parts."
The NeuBeam® process overcomes many of the limitations for manufacturing large components -- no residual thermal stresses, no gas cross-flow, and a much simpler powder removal process than existing eBeam systems. With Neubeam®, there is no need for structural supports (or the use of EDM to remove them), or specific build plates, meaning time and money spent on post-processing is vastly reduced. There are also faster warm-up and shorter cool-down times meaning improved productivity.
Wayland Additive will be exhibiting Calibur3, featuring the NeuBeam® process, at Formnext 2021 in Frankfurt, Germany November 16-19th.
Want more information? Click below.