Tool Load Automation System Eliminates Human Error, Reduces Setup Time
Caron Engineering's ToolConnect is a tool identification system that eliminates human error and reduces setup time by automating the transfer of CNC tool data to (and from) the control. It is customized to the user's tool load requirements and process specifications.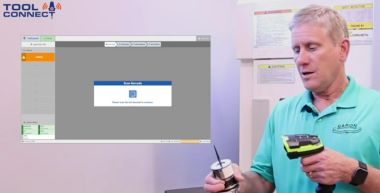 The retrofit tool identification and data management system automatically reads and writes tool presetter data between the machine control and RFID tags embedded in tool holders.
This system uses a customized RFID read station and an intuitive interface tailored to the user's tool load and unload process. The ToolConnect HMI displays all user-specified tool and process info, along with a tool image to easily verify that the correct tool is being loaded. The system can automatically index to the correct magazine position for further error-proofing of the process on some machine tools.
Improve Operator Efficiency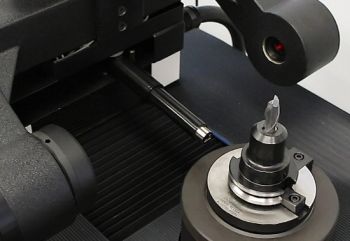 The ToolConnect system can be added to nearly any machine tool as a means to provide a common user interface for every CNC machine on the plant floor, irrespective of builder. This alleviates the inefficiencies of using OEM-specific tool identification that each have their own unique user interface; which might require operators to be educated on multiple different systems, all largely performing the same function. Operators who use ToolConnect only need to be familiar with one type of system.
Flexible and Customizable Design
Unlike the rigid specifications of OEM tool identification systems, ToolConnect offers a flexible design that can easily accommodate changes to a process.
The system is built specifically to the customers' requirements, from the (drag and drop) design of the UI to the overall process and functionality of the system. The infrastructure of ToolConnect allows processes to be adjusted and additional functions can be added at any time. Updates can be made by a technician in the field or via remote access by a certified technician.
Additionally, ToolConnect offers a large support network through Caron Engineering's worldwide representation of certified systems integrators.
Compatibility
ToolConnect works with nearly any tool presetter that can write to an RFID tag. ToolConnect easily adapts to new RFID systems, which OEM provided systems are currently not capable of doing.
Benefits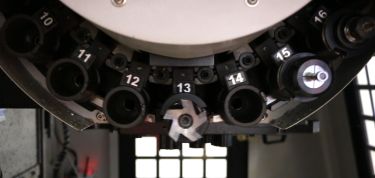 As an added failsafe, if an operator tries to load an incorrect tool, or a tool in the wrong pot, ToolConnect will alert the operator.
This system eliminates the initial in-machine tool measurement and manual entry of tool geometry and wear offsets, providing more chip cutting time. ToolConnect also removes the need for post processors between the tool presetter and CNC.
Want more information? Click below.