First Digital Native CNC -- Siemens Sinumerik One -- Creates Digital Twin to Significantly Reduce Machining Time
With SINUMERIK ONE, the first digital native CNC, Siemens is driving forward digital transformation in the machine tool industry. The new controller works with software to create the machine controller and the associated digital twin from one engineering system and thus contributes to the seamless integration of hardware and software.
VIDEO: SINUMERIK ONE and its digital twin in action
Thanks to its seamless interaction between the virtual and the real world, including high-performance hardware, SINUMERIK ONE is setting new standards in terms of productivity, performance and digitalization. It is the future-proof machine tool controller in the increasingly digital world of manufacturing. Both machine tool builders and CNC machine users benefit from the universal digital twin for the product, production and performance.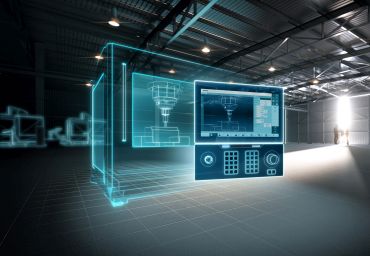 With SINUMERIK ONE, machine tool builders can virtually map their entire development processes -- significantly reducing the product development phase and time-to-market for new machines. The virtual preparation of machine commissioning can also reduce the duration of actual commissioning considerably.
The virtual model of the machine opens new possibilities for builders and users alike. Machine concepts and functions can be discussed and planned even before real hardware is available. Realistic simulation provided by SINUMERIK ONE enables CNC machine users to simulate the programming of workpieces and the setup and operation of machine tools completely on the PC. Even training can be carried out using the digital twin instead of training on the actual machine.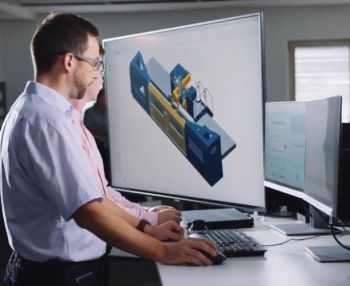 With Create MyVirtual Machine and Run MyVirtual Machine, the new CNC comes with software to create the machine controller and its digital twin from one engineering system. As a result, the universal digital concept of the digital twin, powerful hardware and integrated IT security make SINUMERIK ONE a forward-looking CNC, which is driving digital transformation in the machine tool industry.
Want more information? Click below.
Copyright © 2021 by Nelson Publishing, Inc. All rights reserved. Reproduction Prohibited.
View our terms of use and
privacy policy
::m::