Robots Will Walk Among Us by 2161
Given the arc of progress in developing artificial intelligence (AI) and robotics, it is inevitable that sometime in the near future (certainly by the year 2161), robots will be walking around among us. That's the thesis Gary F. Bengier, a former Silicon Valley technologist, writer, and philosopher, proposes in his new book, "Unfettered Journey." Bengier writes there will be challenges for humans to find purpose when AIs are pervasive.
Factories continue to move toward automation. That technology typically creates more goods for everyone, but it could also simultaneously eliminate jobs. So, what will life be like if there is an abundance of material goods, but few jobs? How will we find purpose in that near future?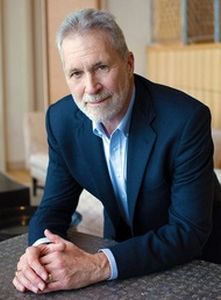 Those questions are asked by author Gary Bengier in his new novel, "Unfettered Journey." Bengier is a writer, philosopher, and technologist. After a career in Silicon Valley, he pursued passion projects, studying astrophysics and philosophy. He's spent the last two decades thinking about how to live a balanced, meaningful life in a rapidly evolving technological world. This self-reflective journey infuses his novel with insights about our future and the challenges we will face in finding purpose.
In the book, Bengier wants you, the reader, to imagine that hard-science, likely future. His book details a profound, many-layered journey which traces struggle and resilience in an imperfect world and is rooted in hard-science, physics, and philosophy.
"Artificial Intelligence has the potential to amplify our knowledge and improve the skills humans need to adapt and evolve. It can take over repetitive and dangerous tasks and improve efficiencies in our workplace. There's no doubt AI will have a dramatic impact on society. Will we love or hate those AIs and robots? Could they ever truly become conscious, and what new dangers could that pose?"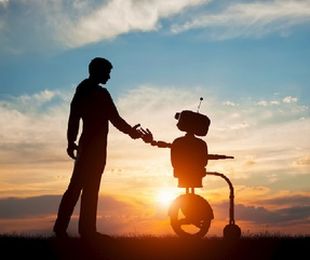 "Unfettered Journey" is the story of an AI scientist who seeks to create robot consciousness and discovers the resilience of the human spirit. He travels to a small college to progress his quest, but instead finds love, a secret plot by unjust forces, and the answers to his fundamental questions -- the nature of the conscious mind and free will.
Although the book explores some high-level philosophical concepts, the story is easily consumable and can be appreciated on many levels. Fellow philosophers will appreciate the attention to detail including appendices that contain three philosophical papers, on the subjects of time, ontology and the nature of mind.
Promoters for the novel added: "If you're obsessed with AI and need a book to tide you over until the next season of 'Westworld,' or simply seeking an action-packed adventure novel -- 'Unfettered Journey' has something in it for everyone. It is an existential adventure for the mind on many levels, from the thrilling action scenes to the philosophical examination of society, the universe, and our role in both, it's a love story filled with memorable characters, and a plot that leaves you holding your breath at the dramatic conclusion."
Want more information? Click below.