Corrosion Protection Designed for Users of Automotive Tooling and Dies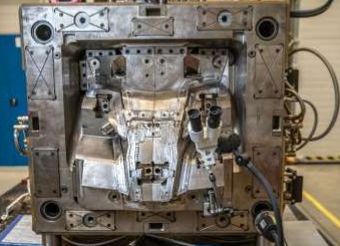 When thinking of corrosion protection in the auto industry, it is easy to focus on rust prevention for vehicles and auto parts themselves. But it can be just as important to protect the tooling and dies used to make the auto components.
For example, corrosion on plastic injection molds for auto interiors or on gauging equipment for quality inspection can lead to costly repairs or losses if not prevented. Cortec® Technology counteracts these problems with simple solutions that are easy for manufacturers to implement and can save them time and money in the long run.
Equipment Maintenance and StorageEcoAir®325 Tool & Die Rust Preventative has proved to be a great development for molders. This ready-to-use vegetable oil/solvent-based liquid is packaged in EcoAir® spray cans that rely on compressed air rather than traditional aerosol propellants. It is easy to atomize over a large surface area such as the interior of a plastic injection mold or die.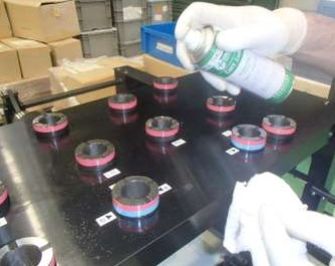 Unlike other mold savers that have a reputation for clogging mold pores and must be cleaned off before use, EcoAir®325 Tool & Die Rust Preventative does not have to be removed. This makes it extremely easy to bring a mold out of shipping or storage and put into use immediately.
EcoAir®325 Tool & Die Rust Preventative may be used for general purpose corrosion protection, and sometimes lubrication, on a variety of metal surfaces.
Want more information? Click below.
Copyright © 2021 by Nelson Publishing, Inc. All rights reserved. Reproduction Prohibited.
View our terms of use and
privacy policy
::m::