Ford and Psyonix Create Virtual Rocket-Powered F-150 for Video Game
The all-new 2021 Ford F-150 is available with a wide array of features, but thanks to a collaboration between Ford and video game maker Psyonix, a new virtual version comes complete with a rocket booster. This animated pickup truck comes as part of the popular Rocket League multiplayer video game where vehicles take center stage to compete in soccer matches.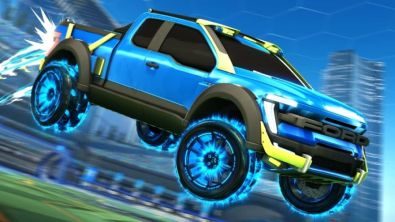 The Ford F-150 Rocket League Edition will be available as an in-game purchase Feb. 20-28. The F-150 bundle also includes a chairman decal, two sets of F-150 wheels, F-150 Rocket League Edition engine audio, F-150 boost and F-150 player banner.
F-150's appearance in Rocket League continues Ford's wider push into gaming after successful sponsorships with other titles, such as Forza. Ford worked collaboratively with Psyonix, a critically acclaimed video game developer, to create the truck. Ford also will produce commercial shorts narrated by actor Bryan Cranston aimed at gamers.
To ensure the F-150 Rocket League Edition in-game vehicle maintains the real-world styling cues and Built Ford Tough DNA of the iconic pickup, the F-150 design team collaborated with designers at Psyonix, maker of Rocket League. The athletic-looking F-150 that appears on screen is based on the all-new 2021 F-150 and features signature C-clamp headlight design, rounded wheel arches, drop-down windows and "F-150" stamped in the tailgate.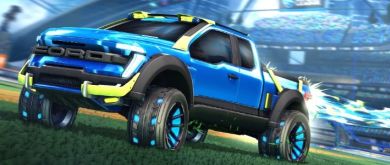 "It had to be an F-150 but one that fits within Psyonix' extreme virtual world pairing soccer and mayhem," said Ehab Kaoud, chief designer, Ford trucks. "F-150 is already the most popular truck in the real world, and this F-150 Rocket League Edition is poised to be the most popular truck in the gaming world, too. It's Built Ford Tough meets gaming."
Want more information? Click below.
Copyright © 2023 by Nelson Publishing, Inc. All rights reserved. Reproduction Prohibited.
View our terms of use and
privacy policy
::m::