One Smart Way to Tackle Three Industry 4.0 Challenges
Whether you call it "Industry 4.0" or "Digital Transformation," manufacturers are facing fundamental business changes. Everyone is trying to identify and take the right steps to survive, thrive, and grow during this revolution. Investment in the right enterprise resource planning (ERP) may be the solution to address the 3 major challenges of Industry 4.0.
Not long ago, Industry 4.0 and digital transformation were the domain of first movers only. Today they are high on the agenda for every manufacturing business.
Almost three-quarters of the respondents to a PwC survey on Industry 4 .0 were expecting to be at a high level of digitization and integration in 2020, compared with only a third reporting such a high level in 2015. This investment is being driven by the expectation of results. At the top end, around a third of the respondents expected Industry 4 .0 implementations to result in both cost savings and revenue gains of more than 20 percent within five years.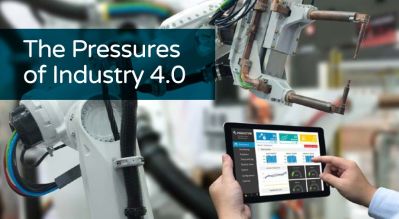 With ambitious competitors well on their way to building their factories of the future and seeing the results, how do you avoid being left behind?
One way is to learn from the first movers. Unsurprisingly, high-growth companies share many of their characteristics with Industry 4 .0 first movers. They are optimistic and ambitious for the future, willing to embrace change, customer-focused, and committed to investing in Industry 4 .0 technologies and business solutions that support digital transformation.
At Epicor, they call these high-growth companies -- and the leaders who drive them onwards and upwards -- Grow Getters.
Not all of these steps are about investing in or using the right technologies. Success hinges just as much on having the right culture -- which is greatly influenced by the company's leadership -- and the right skills, which depends on attracting, retaining, and training the right people.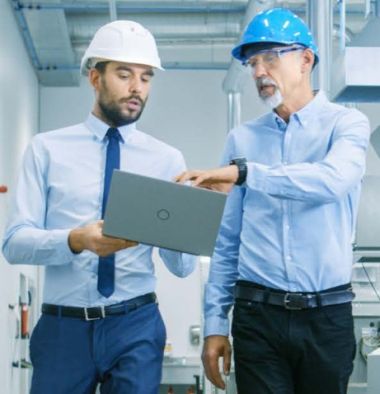 While it's vital to take steps to establish the right culture and expertise, to be a Grow Getter you also need to move ahead with your first -- or next -- steps to invest in the right Industry 4 .0 technologies for your factory of the future . A major focus will typically be applications that use Internet of Things (IoT) technologies, and these bring technology challenges of their own.
Three of the most common are:
Continually expanding need for vertical and horizontal integration
Effective management and use of the massive volumes of data generated by Industry 4.0 applications
More complex risk management in a more connected business
Many Grow Getters address these challenges by investing in key supporting business technology --specifically, the right kind of ERP software -- as one of the first steps on their transformation journey.
Challenge 1: Industry 4.0 Calls for Greater Integration
End-to-end integration of value chains is a central concept of Industry 4.0. Once a manufacturer wants to build a smart factory with equipment and systems that "talk" to one another and respond "intelligently," it's natural to want such smart capabilities to span across the entire business. This means previously siloed functions must be connected.
For example, you may want to integrate purchasing, planning, production, fulfilment, invoicing, and dispatch into one connected process. Ultimately, many manufacturers will want to integrate supplier, customer, and partner processes and systems as well.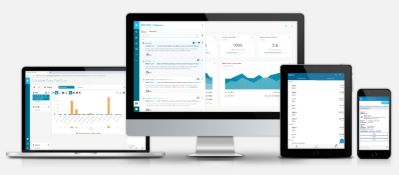 This business integration is complex and costly if, at the IT level, it involves a multitude of different systems. This is why ERP software is a popular solution. By its very nature, a good ERP system is designed to manage multiple business functions, processes, and data flows in one place and in real time -- providing a single source of truth.
With ERP, therefore, integration is about sharing and using data that is held in one place, rather than the much harder job of transferring data from one system to another, with all the attendant complications of more complex data management and security .Not all ERP solutions are created equally, however . As a manufacturer, consider three things when looking for an ERP solution fit for Industry 4.0:
Sector-specific Solution -- While generic ERP configurations and workflows may be customizable, you'll save a lot of time and effort with a manufacturing-specific system.
Integration-ready Architecture and Interfaces -- While the right ERP solution will handle a lot, it will still need to be integrated with other systems -- such as your IoT implementations -- to achieve the depth and breadth of integration and automation called for by Industry 4.0.
The Human Element -- As much as integration in Industry 4 .0 is driven by automation, it isn't always about robotics, IoT or AI. Even though factory floors are becoming more and more mechanized, for the foreseeable future, most of the functions you'll be integrating will still rely on human interactions.

Challenge 2: Industry 4.0 Means Big Data

With data exchange at the heart of Industry 4.0 applications, manufacturers understand that analytics tools are critical to the success of digital transformation -- but they are still a long way from reaching the level of sophistication needed.

Most of the data being gathered in manufacturing is not being translated into actionable intelligence .If you want to enjoy the many benefits of analytics, it pays to have an ERP system that, besides its many other functions, can help you up the analytics ladder.

You want those in your company without specific analytics skills to be able to quickly understand what is happening, so they can do their jobs more effectively. You want managers and decision-makers to be able to dig more deeply into what has happened, to understand why it has happened. Ultimately, you want analytics that will help you predict what will happen and even recommend smart actions to take when it does. As a manufacturer, look for these analytics capabilities in your ERP solution.

Challenge 3 Industry 4.0 Brings New Risks

The factory of the future can only function if all the connected parties can trust in the security and proper governance of all shared data and communications. You also need to be confident that the sheer scale of connectedness and data exchange created by Industry 4.0 technologies can be reliably handled without risk of poor system performance or -- even worse -- downtime from system crashes.

No ERP system is going to eliminate all potential risks, but it helps if your chosen ERP solution -- the backbone of your business -- is itself secure, reliable, and scalable. It should also give you the visibility to simplify governance and compliance. To minimize risk and maximize reliability, look for the following characteristics in an ERP solution:

Standardized, Cloud-ready Architecture -- If your preferred ERP solution has an architecture designed to simplify integration, it should also improve reliability, scalability, and security -- especially if it is a cloud-ready solution.
SaaS Deployment Model -- Many manufacturers choose SaaS ERP because they can't devote nearly as many resources to infrastructure, application, and data security -- or to IT maintenance and support -- as a specialized IT service provider can.
Analytics, Analytics, Analytics -- ERP systems connect functions across your business and deliver broader visibility, but you'll get more from your solution if it has good analytics functionality. You want tools specific to manufacturing that are customizable, easy to understand, and available anywhere on any device.

Beyond everyday uses for analytics, your ERP system should simplify measurement, tracking, and auditing of your whole business. The right solution will help with governance, risk management, and compliance.

Want more information? Click below.