New Titanium and Refractory Alloy Metal Powders Developed for Additive Manufacturing
Alloyed and TANIOBIS are working collaboratively to identify, develop, produce, and implement innovative high-quality titanium and refractory alloy metal powders for advanced manufacturing applications, including additive manufacturing (AM).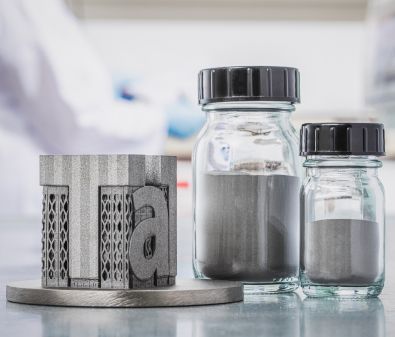 The two companies complement each other extremely well in terms of mission and capabilities. Alloyed, which resulted from the merger of OxMet Technologies and Betatype, offers a unique stack of technologies for alloy design and optimization and for gaining unprecedented performance for digital manufacturing applications utilizing its Process Control and ENGINE technologies and extensive expertise with additive processes.
TANIOBIS, now part of the JX Metals Group, has more than 60 years of experience with high-quality materials, powders, and alloys based on tantalum and niobium, which form the basis for many products encountered in everyday life. After JX Metals acquired Alloyed shares in January of this year, the collaboration of Alloyed and TANIOBIS has become more active.
Together Alloyed and TANIOBIS are collaborating on the development and analysis of new titanium and refractory alloys that will further open up the material palette for additive manufacturing.
The alliance of the two companies enables a full end-to-end solution for the material development process, including material analysis and qualification, material production, component design and performance, and also into pilot production.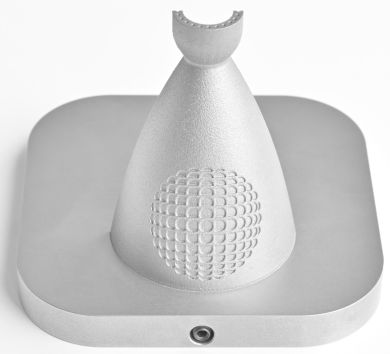 Alloyed and TANIOBIS are working on a broad spectrum of projects, some with third parties, for a range of applications across the medical, aerospace, and e-mobility industries.
Michael Holmes, Managing Director of Alloyed, commented: "At Alloyed we are very happy to be working with the global team at TANIOBIS to progress innovations with new titanium and refractory alloys for AM. The Alloys By Design (ABD) platform, coupled with TANIOBIS' long-standing and world-leading expertise with tantalum and niobium materials has the potential to open up some new and very exciting application areas for advanced manufacturing applications."
Katarzyna Kosowski, who heads up Corporate Business Development & Communication at TANIOBIS, added: "By collaborating with the experts at Alloyed and their exceptional ABD platform, we are extending our reach and capabilities into new and innovative areas for advanced manufacturing and particularly for additive manufacturing. The opportunities that AM affords has been well documented but unlocking new materials for AM remains a constant goal. Together with Alloyed, we at TANIOBIS hold one of the keys."
Want more information? Click below.