All-Composite Wheel for Electric Vehicles Takes Quantum Leap in Development -- Now Soon to be Reality
ACRIM-Wheel, the world's first commercially viable, low cost, lightweight, all composite wheel for niche and electric vehicle applications, moves to the next phase of development with the manufacture of fifty wheels by the end of the year.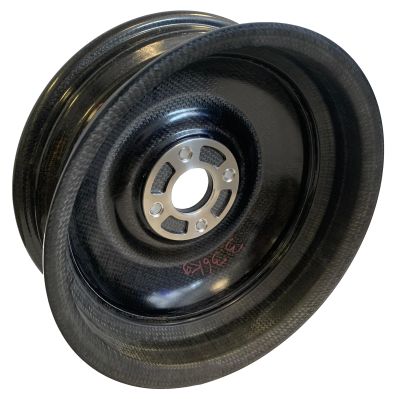 Additionally, three full vehicle sets are destined for proving on MOTIV®, a unique and versatile autonomous mobility vehicle using Gordon Murray Design's iStream Superlight® technology, and two sets of world-first overmolded RTM wheels are headed for qualification testing.
The consortium delivering the wheel, comprising Carbon ThreeSixty, Far-UK, Composite Integration and CNC Robotics, alongside Bitrez Ltd as the preferred resin formulator, have completed the second phase of the program -- development and validation of proof-of-concept ACRIM wheels -- which confirmed the feasibility of achieving significant cost reductions over existing global market offerings.
The work being undertaken will enable wider access to key lightweighting technologies for the lower volume niche automotive manufacturers.
The product development consortium previously made a number of key findings, with a highlight being that the modular concept of ACRIM offers unrivalled flexibility in the styling and configuration of lightweight all-composite wheels. This puts it firmly on track to reduce the weight of, for example, a 15" wheel by 50 percent, which would deliver 5 percent fuel savings or a 5 percent CO2 reduction when retrofitted to a gas or diesel fuelled vehicle.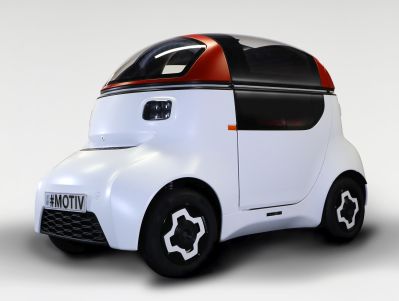 For the next phase, which kicked off this summer, the consortium aims to decrease manufacturing cost and cycle time with a multi-strand approach. Avenues include processing of a three-component epoxy resin system with an in-mold release agent, piston pump technology to deliver repeatable and higher quality lamination through increased control and monitoring of the preconditioning of resin prior to injection (metering, mixing, pre-heating and degassing) and a mold pressure closed loop control system to improve yield.
The production scale-up project also aims to prove that robotic machining can be sufficiently accurate and repeatable for secondary machining and final trimming, with fast and flexible operation that opens the door to reduced skilled labor content.
The modular concept enables the creation of wheels ranging from a "traditional" two-piece bolted metallic center, albeit with a composite barrel (mature, low risk architecture) through to an overmolded all composite wheel.
The ACRIM modular platform enables a tiered approach to OEMs in specifying lightweight wheels depending on their appetite for disruptive innovation.
Lead project partner, Edward Allnutt, Managing Director at Carbon ThreeSixty, which specializes in the design and manufacture of advanced composite structures, said: "The world's first all-composite wheel for electric and niche vehicles has moved a major step forward, and we can confidently say it has the ability to deliver huge cost savings over anything on the market. It can also be manufactured in volume and gives OEMs huge flexibility in what they can specify. This is truly a quantum leap in wheel design and manufacture."
Previously seen to be purely performance driven for racing and high-performance applications, lightweight carbon wheels are now being investigated by electric and niche vehicles and OEMs to further reduce fuel consumption, emissions, extend vehicle range and increase payload.
Want more information? Click below.