Fabricator Discovers Office Solutions for Problems Found on the Plant Floor
Anchor Fabrication is one of the nation's premier metal fabrication partners. Since its launch in 1990, the company has grown to serve nearly every major industry from its campus in Fort Worth, Texas, as well as its sister companies based in the southern United States. One reason for the growth has been the implementation of ERP software, which handles three to four times the number of transactions without hiring extra staff and gives employees at all five companies access to all company data from anywhere.
Specializing in contract manufacturing metal fabrication, Anchor Fabrication employs a sophisticated "one-stop shop" combination of project management, engineering, cutting, welding, forming, machining, painting, and assembly to craft products of any scope from scratch to full assembly. This includes everything from the manufacture of parts to the completed assemblies to be used line-side on flatbed trailers, fork lifts, campers, and locomotives.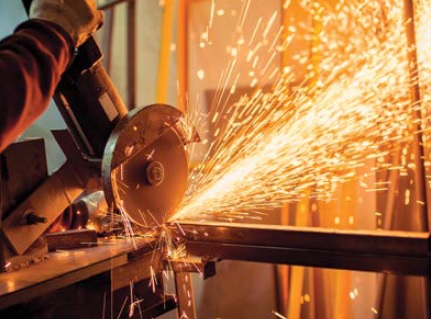 Having worked with Epicor at his previous company, Tom Delicati was fully aware of the flexibility and customizable capabilities of Epicor ERP when he joined Anchor as director of IT. After Anchor went online with Epicor, Delicati was most impressed with its ability to "marry office solutions with the complex issues found on the plant floor."
"The feature I appreciate most about the Epicor ERP solution is that you can make it into whatever you want," said Delicati. "It actually accommodates the way you do business whereas other ERP packages make you adapt to their features. This is especially important for us since we have five separate sister companies, which all do things a little bit differently."
According to Delicati, the Epicor ERP system operates as "the backbone of the organization" providing everyone with "access to information that we care about." This includes the flexibility offered by having an onsite SQL Server that instantaneously merges data augmented from their own sources with the information generated by the Epicor ERP system.
Using Increased Efficiencies to Fulfill an Ever-Increasing Volume of Projects
These benefits have been essential to Anchor Fabrication, which has expanded in recent years from one location to five with companywide manufacturing and financial transactions rising from 180,000 in 2014 to more than 300,000 in 2016. Even though the amount of these transactions has grown three to four times since 2010, Delicati praises Epicor for helping his personnel to "seamlessly handle the extra work without the need to hire extra staff."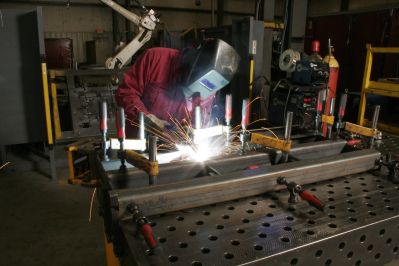 For instance, one employee is still more than enough to process all accounts receivable invoices and the associated paperwork in about four to five hours a day despite the ever-increasing volume and demand. Being very process-driven is a staple of the culture at Anchor and the continuous challenge to "work smarter, not harder" is ever-present in front-office and back-office processes to minimize overhead expenses.
In addition, Delicati "loves the way" that they have developed a customized intranet that leverages the Epicor ERP database and allows employees at all five companies to see complete customer histories and order details on "one concise set of tools that loads incredibly fast and is accessible anywhere."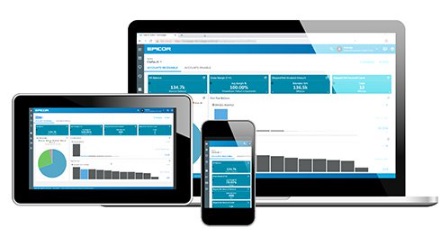 Other advantages can even be seen on the production floor, where workers can now simply view the priority order of jobs and their specifications onscreen instead of checking with supervisors. This has saved nearly two hours of wasted time per day per operator, while increasing the daily job output for each employee at every resource.
Positioned for Growth
Growth and the "constant refinements" developed to foster "continuous manufacturing improvements" are also important to Delicati. "The idea of keeping everything in-house is really beneficial. I would compare the Epicor ERP solution to the engine inside of a race car and it has become the backbone of everything we do.
"Additionally, Epicor commitment to producing new tools and product improvements, and our in-house development team provide a path to continuous customization and improvement of the software platform. I especially like the fact that Epicor is centered on helping us to grow our businesses rather than how they can grow as a software company," added Delicati.
Want more information? Click below.