Cloud-based ERP Offers Lifeline to Many Small to Medium-Sized Businesses Struggling Through the Pandemic
Although many ERP projects may be endangered by the pandemic, some organizations -- SMBs in particular -- may find they can't not afford to have ERP.
There's certainly no single need to convince Rebecca Ogle, CFO at Safety Management Group (SMG), that cloud ERP has made a huge difference during the crisis.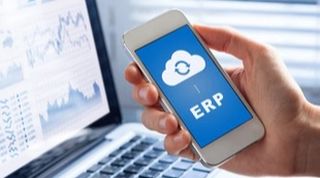 Based in Indianapolis, SMG provides corporate safety program consulting services such as OSHA compliance for organizations across the U.S. The company had implemented a cloud-based ERP system from Acumatica in October 2019 to replace a "patchwork quilt" of old software applications for invoicing, payroll and financial reporting, Ogle said.
Acumatica, based in Seattle, provides cloud ERP systems primarily for smaller manufacturing and services companies, as well as public entities like fire departments.
For SMG, the new Acumatica system was an immediate success for several reasons, which include enabling SMG's remote advisors to enter time and expense reports from anywhere in the country, Ogle said.
However, the system proved critical when the pandemic forced SMG to initiate a work-from-home order for its Indianapolis-based employees.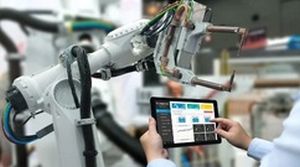 "When we were told we had to work from home around March 16, everyone packed up their laptops and we literally have not missed a beat," Ogle said. "I heard it took some companies a week or 10 days to set up shop from their remote locations. But we were able to pick up and the next day it didn't matter where they were sitting, Acumatica was all they needed. It's made a huge difference for us as a company, because you don't want to have to worry about your foundational functions not working full tilt, and we haven't had to worry about that at all."
Keeping the Business Running
For SMBs that deployed cloud-based ERP systems, the decision may keep them in business during the pandemic and after, said Jon Roskill, CEO of Acumatica.
"I'm sure we're going to have a few customers that go out of business as a result of the crisis, but broadly speaking, our customers are up and running," Roskill said. "This is because a company like a lighting distributor or auto parts manufacturer made the decision a couple years ago to build a modern software infrastructure to run their business on."
Cloud ERP has definitely made it possible for some companies to keep going during the crisis, said Shawn Windle, founder and managing principal of ERP Advisors Group, a consultancy in Lakewood, Colo., that works with organizations on ERP implementation and management projects.
ERP Advisors Group focuses primarily on SMBs that are moving from older ERP systems to cloud deployments, Windle said. He pointed to one client that made the move from a legacy system to Infor CloudSuite Industrial and hasn't missed a beat.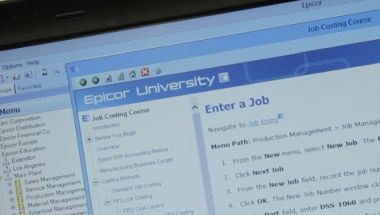 "While it's kind of a luxury to move to new software now, they bit the bullet and moved to cloud and all of their salespeople were able to sell, their purchasing people were able to buy, and they were able to keep things moving with limited exposure to the guys in the warehouse, so they've been able to keep going," he said.
Midsize ERP vendors with pure cloud platforms like Acumatica and Sage Intacct that have specific industry functionality may fare well during the pandemic, while large industry players like SAP and Oracle may struggle in their efforts to move customers from legacy on-premises systems to cloud-oriented platforms, Windle said.
"The big guys are still going to have the challenge of huge custom installs that people just don't want to get off because they know it's going to be a nightmare," he said. "The horizontal solutions that can position for lots of different industries will come out like gangbusters."
Cloud ERP Can Handle New Requirements
Epicor provides a variety of ERP applications, primarily for manufacturing and distribution, in on-premises and cloud deployments, but Steve Murphy, CEO of Epicor, has seen an increase in customers wanting cloud ERP.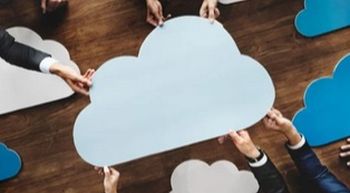 "We are seeing more come to us now about SaaS for all the usual reasons. They can work more remotely and don't have to worry about getting someone into the plant or into the office and having COVID-19 contamination," Murphy said. "If [running ERP systems is] not your core business, and when you're really focused on just getting through a crisis, a lot of folks are thinking they just really would like to not have to worry about this at all. So that will push some businesses toward the cloud."
Many SMBs are still running the business by passing around Excel spreadsheets over Outlook, which becomes even more unworkable when people are working remotely, Murphy said.
You want to do business with someone who's going to be viable for a while. Shawn Windle, Founder and managing principal, ERP Advisors Group: "If you're running on Excel spreadsheets right now, you could have thousands or tens of thousands, and it's really hard to push them around the internet on Gmail or Yahoo Mail, so it's a mess for somebody in that situation," he said. "You're probably going have to get off the spreadsheets to future-proof yourself from this kind of a thing, and there are variety of things you can do to not have a heavy implementation."
SMBs can get started on implementing a relatively less complicated SaaS ERP deployment now and be up and running in a few months, Murphy said.
Want more information? Click below.