IMTS 2020 Goes Digital
IMTS 2020, to be held September 14 -- 19 at McCormick Place in Chicago, has been cancelled. But IMTS organizers have announced two digital programs to help compensate for the loss of the event.
"We know a live in-person IMTS show can never be replaced with a virtual event," said Peter Eelman, Vice President and CXO at AMT -- The Association for Manufacturing Technology, which owns and produces IMTS. "We do, however, realize and understand that even though there is no physical event in 2020, it is our responsibility to provide the IMTS exhibitors and visitors with connections, networking opportunities and technical knowledge. We do not take this responsibility lightly and, to that end, we will launch two programs that will accomplish these goals."
IMTS Network
Launching live September 14-18, the IMTS Network will share unique insights, stories, and developing news on all things Manufacturing Technology. Viewers will be able to tune in to see chronicles on transformative technology, industry-defining events, and pivotal relationships that make manufacturing amazing.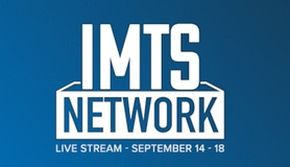 In addition to sharing content about the industry, IMTS Network will delve deeper, providing an unprecedented platform to tell individual stories with the people and personalities that drive manufacturing technology in all our communities. From the machinist, who makes parts for NASA's InSight lander to the STEM student, who developed his own prosthesis, manufacturing technology encompasses the physical and digital world of all things that are made.
Here is just a sampling of the many experiences to come:
IMTS Today -- Live broadcasts from around the U.S. manufacturing community.
Outside the Shop -- A casual video series that explores manufacturing technology utilized in unconventional ways.
Profiles in Manufacturing -- In-depth features that tell emotional narratives and highlight the many faces of the MT industry.
Tech Peek -- Fun and whimsical short-form videos that feature emerging technology that will impact our industry.
IMTS Spark
IMTS Spark, a new digital platform, will connect you with the latest manufacturing advancements, industry experts, educational deep dives, and networking opportunities.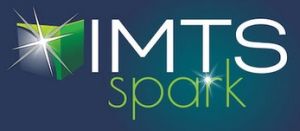 You'll find webinars, podcasts, self-study curriculum, online chat rooms, and lunch and learn programs on IMTS Spark. Exclusive resources on the platform will provide cutting-edge information for the manufacturing technology community and drive transformation with technologies, supply chain solutions, succession planning, and workforce development.
Visitors will also encounter top notch experiences. AMT's Emerging Technology Center will highlight new developments not yet seen in manufacturing facilities. Coffee chats and happy hours will connect groups and provide solutions and resources for business-related obstacles. IMTS Spark will take place September 14, 2020 -- March 15, 2021.
Want more information? Click below.