100 Year Anniversary Celebrates Past; Focuses on New and Improved Innovations in Hardness Testing
Buehler is celebrating the 100-year anniversary of its Wilson® hardness brand which was originally known as the Wilson Mechanical Instrument Company -- where Stanley Rockwell and founder Charles H. Wilson introduced the Rockwell hardness tester.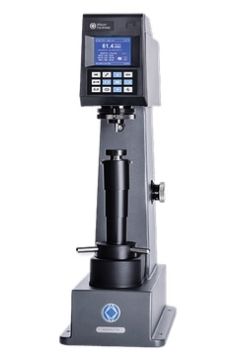 Later, Wilson became the home of the legendary Tukon line of micro-indentation testers -- renowned for Knoop and Vickers testing. These early inventions revolutionized industry and paved the way for Wilson today, with innovations that improve usability and allow for full connectivity and automation like the DiaMet software and the powerful and versatile Universal hardness tester.
According to Buehler General Manager, Julien Noel, "We are proud to continue the 100-year legacy of innovation and excellence in Wilson Hardness. In the coming year, Buehler will continue to focus on a new and improved Rockwell tester, and an extended range of hardness reference blocks according to ISO, ASTM and JIS standards."
Wilson Engineered and Manufactured by Buehler Since 2012
Buehler works closely with customers in manufacturing, research, and education to create leading-edge hardness solutions. During the last eight years, Buehler improved upon the original Wilson designs and also revolutionized hardness testing with the fully configurable DiaMet™ software, the Wilson VH3100 Vickers All-in-One hardness tester, and the heavy-duty Wilson UH4000, an eight-turret, large stage universal hardness tester.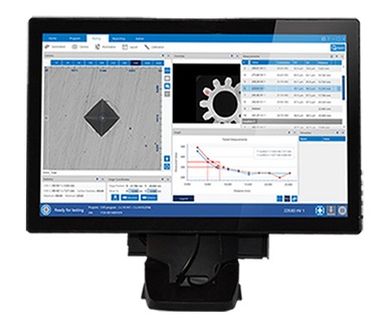 DiaMet™ Software, the Heart of Wilson Innovations
Buehler launched the DiaMet™ software to provide an easy operation for automated hardness testing. The proven DiaMet™ software offers specimen mapping, edge detection, scanning, stitching of overview images, case depth calculations and statistical analysis tools as well as weld testing and geometric measurement functions and a barcode scanner interface. Data and indent images can be exported to all common file types in user-adaptable templates.
Furthermore, DiaMet™ is available in different configurations based on the capabilities of the hardness tester. It can be applied for a basic machine, without full-automation hardware (motorized XY-stage and Z-axis) as well as a high-end automated tester that can perform multi-sample testing in a full automated sequence.
Want more information? Click below.