Indianapolis Motor Speedway to Host Historic, Trailblazing and Driverless Competition
Indianapolis Motor Speedway (IMS) and Energy Systems Network (ESN) have announced a two-year $1 million prize competition that will culminate in a head-to-head, high-speed autonomous vehicle race Oct. 23, 2021 around the Speedway's famed 2.5-mile oval, which also plays host annually to the Indianapolis 500 presented by Gainbridge, the largest single-day sporting event in the world.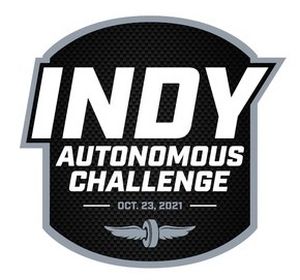 The Indy Autonomous Challenge is a competition among universities to create software that enables self-driving Indy Lights race cars to compete in a head-to-head race on the IMS track. The development of such software can help speed the commercialization of full autonomous vehicles and enhance existing advanced driver-assistance systems (ADAS) in people-driven cars. These technologies help drivers remain in control and avoid accidents by prompting awareness and improving accuracy.
"There's a fundamental connection between innovations on the racetrack and real-world improvements on the highway," IMS President J. Douglas Boles said. "With the launch of the Indy Autonomous Challenge, IMS continues to embrace its historic role as a catalyst for the next generation of vehicle technologies in motorsports competition and wider consumer platforms. And while drivers will always be at the heart of racing at IMS, we're excited to be part of this groundbreaking and exciting initiative."
"What we're asking universities to do is hard," said Matt Peak, director of mobility at Energy Systems Network. "Our hope is that by bringing together and offering up to participating teams the world's premier automotive proving ground, performance chassis manufacturer, engineering research center and simulation platform, as well as nearly $1.5 million in total cash awards, universities will see the Challenge as not just throwing down the gauntlet but also extending the helping hand to accelerate innovation and the arrival of new technologies."
Five universities registered for the competition upon its opening: Korea Advanced Institute of Science & Technology (KAIST), Texas A&M Transportation Institute (TTI), University of Florida, University of Illinois and the University of Virginia. Members of each of these early registered teams joined the organizers at the SEMA Show for the announcement.
Registration is open for accredited, tax-exempt colleges and universities (including foreign institutions of higher education) through Feb. 28, 2020.
Want more information? Click below.