New Solid Carbide Drills Suited for Aerospace Materials -- HRSA, Titanium and Composite Workpieces
Cutting tool and tooling system specialist Sandvik Coromant has unveiled two new solid carbide drills designed to improve consistency and performance during hole-making operations on workpieces made from challenging aerospace materials such as heat-resistant super alloys (HRSAs), titanium alloys and composites.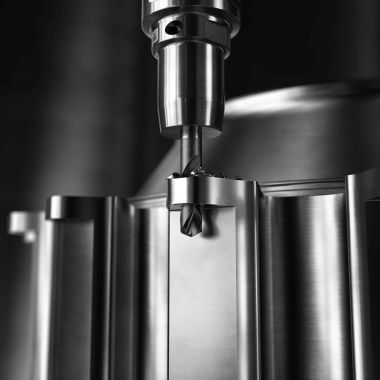 "There are specific challenges associated with drilling these aerospace materials," states James Thorpe, Global Product Manager for Drilling at Sandvik Coromant. "For example, the fatigue resistance, hardness and toughness of HRSA materials at high temperatures combine to develop a number of wear mechanisms on drills." Aaron Howcroft, Global Product Manager for Composites at Sandvik Coromant, adds, "Composites, on the other hand, can easily see their layers separate under the mechanical stress of drilling, a process known as delamination. Our new CoroDrill® solutions have been specifically designed to combat issues such as these and deliver enhanced tool life and performance."
The new CoroDrill 860 solid carbide drill with -SM geometry has been developed to provide robust process security, high hole integrity and excellent tool life, making it the first choice for safeguarding quality when making holes in ISO S materials like HRSAs, including Inconel, Waspalloy, Hastelloy and Udimet.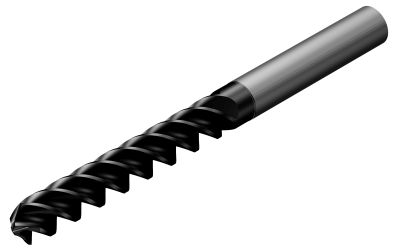 A new grade, 1210, also featuring a new coating, is available for the CoroDrill 860 solid carbide drill with -SM geometry, which is designed to ensure a major reduction in flank wear compared to existing solutions. The result is a consistent and reliable cutting edge, which in turn delivers excellent dimensional accuracy and better finished hole tolerance. For this reason, the drill is also ideal for unmanned production, where users can expect to see a significant reduction in component scrap rates. Moreover, overall cost per hole will be reduced.
Key aerospace applications where the CoroDrill 860 solid carbide drill with -SM geometry will excel include bosses and scallop/flange face features on casings, as well other features on low-pressure/high-pressure turbine disks and blisks. The assortment, which features internal coolant capability throughout, extends from 2xD to 5xD, in diameters from 3 to 16 mm (0.118 to 0.630 inch).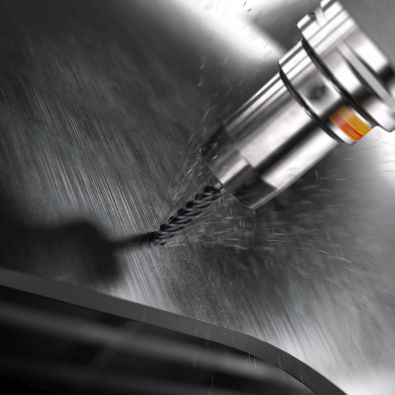 Also released is the CoroDrill 863 solid carbide drill with -O geometry, an optimized solution for composite aerospace workpieces. Offering excellent tool life and very high hole integrity, the substrate is based on a new grade, O1AD, for improved wear resistance. A high axial rake angle is included for reduced delamination in unidirectional CFRP (carbon fiber reinforced plastic).
Tool life is improved significantly when using the CoroDrill 863 solid carbide drill with -O geometry, with increases in material drilled often measured in meters. Fewer tool changes are therefore a further benefit of using this consistent and reliable drill. Typical composite parts set to benefit include aircraft frames, wingboxes, fuselage sections, stabilizers, floor beams and flaps. The assortment is available from 4xD to 5xD, in diameters from 3 to 10 mm (0.118 to 0.393 inch).
Want more information? Click below.