Top 10 Predictions for IoT
Internet of Things (IoT) remains one of the top digital transformation initiatives happening across organizations today. While much of the focus has been on digitally enabling the physical, some are seeing IoT move into its next chapter as the harmonization between human and machine begins to happen. The International Data Corporation has put together its top ten predictions for what to expect during that process.
While IoT underpins the exchange of information between "things," people, and processes, data has become the common denominator. According to the International Data Corporation (IDC), data enhances our senses and business processes by providing critical visual, audio, tactile, and environmental queues that allow us to adjust, adapt, and react to changing conditions in the world around us.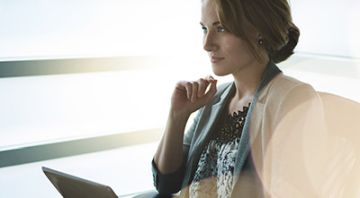 IDC's worldwide IoT team has collaboratively built their view on some of the key topics they expect to affect businesses over the next few years. Here are their Top Ten IoT Predictions:
Prediction 1: Over 50 percent of G2000 companies will have modernized and IoT enabled their industrial control systems by 2021 without addressing cybersecurity or public safety concerns, prompting regulators to legislate.
Prediction 2: By 2024, 50 percent of manufacturers will network related product and asset digital twins into digital twin ecosystems for a systems-level view of their business and 5 percent reduction in cost of quality.
Prediction 3: Despite supply chain complexity hindering innovation, 50 percent of manufacturers will have implemented predictive field services across connected assets to improve delivery speed and customer value by 2024.
Prediction 4: By 2020, the success rate of AI implementations in IoT will have reached 90 percent, with the major factor behind this success being collaboration between data scientist and engineering teams.
Prediction 5: By 2020, over 30 percent of IoT initiatives worldwide will fail to demonstrate a clear ROI, with organizations lacking the necessary KPIs to monitor progress from the early stages of such projects.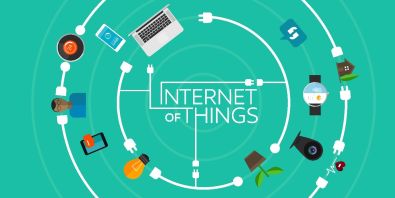 Prediction 6: With 40 percent of initial IoT data analysis occurring at the edge by 2022, organizations will invest more in gateways to aggregate and analyze edge data, especially in the context of IT, OT, and CT systems.
Prediction 7: In 2019, blockchain's limitations in processing vast numbers of IoT transactions in real time will limit IoT integration into blockchain and thus IoT-related spend to 5 percent of overall blockchain spend.
Prediction 8: By 2020, 70 percent of organizations will leverage commercial IoT platforms to develop and deploy IoT applications, and more than 50 percent will have multivendor IoT platform environments.
Prediction 9: By 2021, 45 percent of video surveillance content will be used to provide context to data from IoT endpoints in public safety scenarios and in transportation hub and campus monitoring, among others.
Prediction 10: By 2022, problems aggregating and rationalizing sensor data into actionable insight will have forced 20 percent of large manufacturers to insist on OEM data being reconciled in IoT data exchanges.
"The next chapter of IoT is just beginning as we see a shift from digitally enabling the physical to automating and augmenting the human experience with a connected world," says Carrie MacGillivray, IDC group vice president, IoT and Mobility. "Our IoT team continues to keep a pulse on the latest market developments to help inform enterprise decision makers as they look to use the audible, visual, tactile, environmental, and contextual inputs that IoT provides to digitally transform their business."
Want more information? Click below.