3D Metal Printer 40% Faster per Layer than Predecessor
A robust, flexible 3D metal printing solution for 24/7 production of parts up to 275 mm by 275 mm by 380 mm in size, GF machining Solutions' DMP Flex 350 is the successor to 3D Systems' ProX® DMP 320 3D metal printer.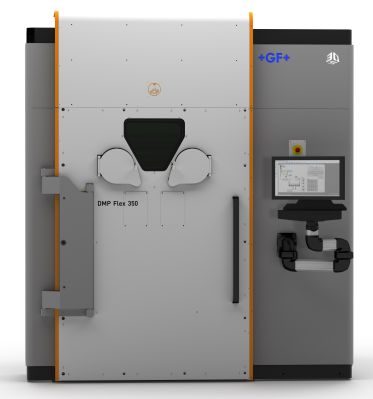 Ideal for application development, production, and research and development, the DMP Flex 350 ensures high quality and productivity with its integrated 3DXpert® software, thoroughly qualified LaserForm® materials and expert application support.
The DMP Flex 350's improved print productivity -- up to 40 percent faster per layer than its predecessor -- enables faster time to market with lower total cost of operation. And thanks to its improved gas flow technology, this solution ensures improved, uniform part quality across the entire build area -- even for parts made with the world's most challenging alloys and extremely dense, pure metals.
Repeatable High Quality
With the DMP Flex 350, manufacturers can achieve the repeatability necessary to produce consistently high-quality parts thanks to the machine's ability to deliver a pure, low-oxygen environment during printing (fewer than 25 ppm) for excellent microstructures and very high part density.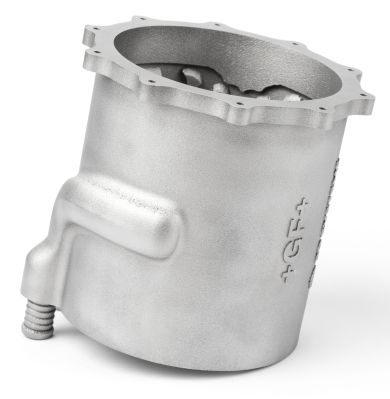 With these fully repeatable and stable mechanical properties, the DMP Flex 350 ensures consistent accuracy from one job to another. High quality is further guaranteed by the machine's thoroughly developed and tested print settings.
High Throughput
Dependable, high throughput is essential to productivity for manufacturers. To maintain the highest level of 3D metal printing throughput, the DMP Flex 350 offers fast, bidirectional material deposition. At the same time, users' productivity is accelerated by optimized printer utilization, short changeover time and enhanced scanning strategies.
Low Total Cost of Ownership
In addition to the exceptional flexibility, quality and throughput made possible by the DMP Flex 350, the machine also boasts a low total cost of ownership (TCO). Its high powder recyclability, modest consumable usage, and safe, long-lasting process filter make the machine affordable to operate, reducing users' per-part costs and contributing to the solution's low TCO.
Want more information? Click below.