6 Imperatives for a Well-Connected Manufacturing Strategy
The pervasive use of smartphones and home virtual assistants keeps us connected to nearly whatever and whoever we choose. Now, manufacturers are looking to improve the connectivity of their facilities and machines to innovate how they leverage data for productivity gains, savings, and revenue growth. So, what should you consider when making sure your operation is "well-connected?"
Manufacturers striving for growth in today's changing and competitive business climate experience many of the same challenges, including: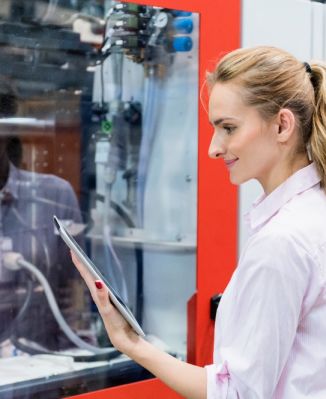 Market Volatility -- The landscape of global competitors is changing, bringing unexpected disruption to the marketplace.
Supply Chain Risk -- Fluctuating compliance regulations and political uncertainty are factors that can impact your company's access to the supplies, parts, and materials it needs to operate. If you don't have a viable way to track the movement of parts around the world in real time to improve planning, make changes, and enable your ability to take action, your supply chain is at risk.
Ubiquitous Technology -- Like a lot of manufacturers, you may be collecting large amounts of data from your plant floor, but most of that data probably isn't being used. For many manufacturers, it isn't feasible to dedicate resources to sift through and analyze all that data -- and investing in new data technologies risks opening a whole new set of integration problems.
High Customer Expectations -- Because of the so-called "Amazon effect" -- the ever-rising demand for a pleasant, technology-driven customer experience disrupting today's markets -- your customers are expecting rapid, convenient delivery on their terms, easy self-service tools, and personalization.
Skills Shortage -- All the above challenges are compounded by the skills shortage, talent gaps, and a fluctuating workforce. With five generations typically represented in any given workplace, all of them approaching technology with different expectations, it can pose big challenges for manufacturing companies to accommodate and engage all of them.
Planning for Growth
You may be wondering if adopting a connected manufacturing strategy is necessary or even right for you. Below are six imperatives manufacturers need to consider when thinking about how to grow in today's changing and competitive landscape.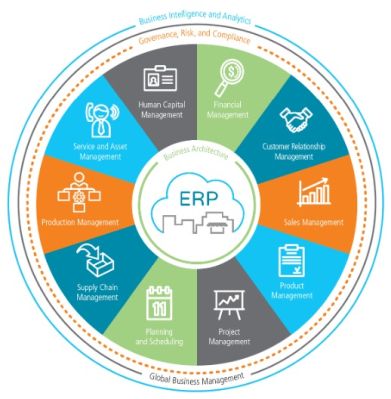 1. Improve efficiency of IT resources: Determine how to more efficiently allocate IT resources by staying current with innovation and technology. Increasingly, manufacturers are standardizing technology investments with trusted service providers that take on the administrative aspects of running IT, keeping systems updated, and staying current with the latest technologies so you can focus on your business growth strategies. As the business grows, that standardization may include things like software as a service (SaaS), infrastructure as a service (IaaS), platform as a service (PaaS), and integration platform as a service (iPaaS).
2. Lower TCO: Lowering the total cost of ownership (TCO) of your technology assets helps enhance profitability. One way to achieve a lower TCO is by simplifying the application and infrastructure strategy to scale as business needs require, e.g., connecting new locations and new users across the expanding business.
3. Improve security: Manufacturers need to do more today to mitigate the risk of data loss, improve application availability, and ensure overall system security. Ensure your technology solutions can provide capabilities like 24/7 system monitoring, threat intelligence, best-practice backup, and disaster recovery.
4. Speed business processes: Manufacturers want to reduce customer lead times and move faster. Automated business processes and improved workflows require seamless system integration. API-driven integration across systems, locations, and organizations establishes a single thread of accurate data connecting all your systems.
5. Provide a great user experience: Manufacturers are looking for ways to offer customers, suppliers, and employees a great experience working with or for their company, while improving system adoption and engagement. Expectations are driving intuitive self-service tools, mobile capabilities, and virtual assistants.
6. Improve visibility: Manufacturing companies need to continuously improve visibility and insight into the business and across the supply chain to make informed decisions faster and in real time as conditions change. Visibility improves when you align your technology strategy, partnerships, and solution choices with the right industry fit. Industry-specific enterprise solutions that feature modern technology in the roadmap -- like analytics, IoT, and natural language processing -- can help you sustain a competitive advantage as industry and technology change.
ERP Is the Keystone of Connected Manufacturing
The core technologies of your manufacturing business are typically enterprise resource planning (ERP) and supply chain management systems, and successful companies leverage these in new and innovative ways to enable a connected manufacturing strategy.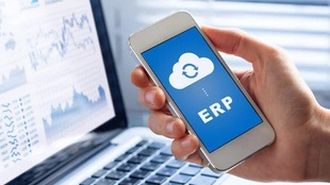 Likewise, having a single source of truth makes your investments go further. An ERP solution is a long-term investment. Getting the most out of it and evolving it over time is important to achieve a healthy total cost of ownership and ongoing returns on investment. Benefiting from new and innovative capabilities over time as technology evolves requires an ERP system that's flexible, scalable, open, and built with the future in mind.
Epicor has worked closely with manufacturing customers for 45 years to provide comprehensive enterprise business solutions that fit the needs of manufacturing businesses, help achieve growth goals, and scale as the business and technology evolve. Epicor enables and drives a connected manufacturing strategy with ERP in the center. It brings together and leverages Industry 4.0 technology advancements -- like cloud, big data, additive manufacturing, cyber security, and more.
With Epicor ERP as the keystone of a connected manufacturing strategy, companies can grow by gaining visibility into the business and leveraging data in uniquely competitive ways. Epicor ERP software can help you achieve better efficiency across the technology stack and across the business with integrated end-to-end business processes. Ultimately, it helps you make smart business decisions faster, with better data that is easy to access and visualize.
Want more information? Click below.