Low-Code Software Makes It Easier, More Cost-Effective to Build Your IoT Applications
Siemens has announced the immediate availability of Mendix for MindSphere, bringing the powerful and transformational digitalization and business benefits of Mendix™ software, a low-code application development platform for the enterprise to software development for the industrial internet of things (IoT).
MindSphere®, the cloud-based, open IoT operating system from Siemens, provides developers with open APIs, services and the support needed to quickly and easily build, test and deliver MindSphere applications. Mendix was acquired by Siemens in 2018, and this integration is the first step in leveraging the investment in the low-code software developer to help bring new leading-edge industrial software solutions to market.
The Mendix for MindSphere integrated solution is a key innovation driver for IoT, which will help accelerate the time-to-value for industry investments in connected sensor technology. The Mendix application platform's AI-assisted, visual development model expands the pool of talent available to develop IoT applications. Business developers, domain engineers, and plant operations staff -- in addition to professional developers -- can now build advanced IoT solutions without the need for coding.
"Innovative MindSphere applications are being created everyday by Siemens, our partners and our customers," said Tony Hemmelgarn, President and CEO at Siemens Digital Industries Software. "With technology from Mendix, we can empower customers, regardless of technology background, to use low-code development to transform the way they approach and solve business problems. Adding the ability to create native MindSphere applications using the Mendix no-code/low-code approach can provide capabilities that are unmatched by any other industrial IoT provider."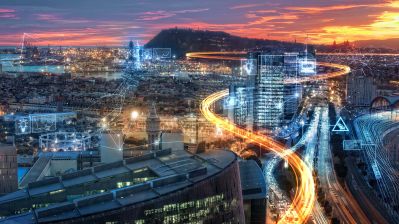 Companies need cost-effective ways to quickly build industry-vertical IoT applications and leverage built-in connectivity with edge devices. The Mendix and MindSphere integration is a single solution that addresses these needs as well as the challenge of a dramatic shortage of development talent. By expanding the pool of human capital available in an enterprise to support the development process, and radically accelerating that process through the low-code platform, companies can achieve a faster, greater return on their IoT investment.
Want more information? Click below.