Artificial Intelligence and Machine Learning Capability Added to Enhance Siemens' Digital Innovation Platform
Siemens has expanded its Digital Innovation Platform with the introduction of the latest version of NX™ software, which has been enhanced with machine learning (ML) and artificial intelligence (AI) capabilities.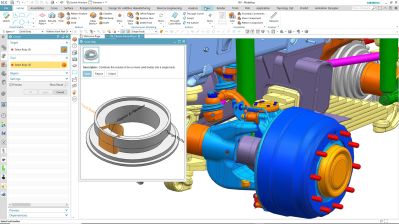 These new features can predict next steps and update the user interface to help users more efficiently use software to increase productivity. The ability to automatically adapt the user interface to meet the needs of different types of users across multiple departments can result in higher adoption rates, leading to a higher-quality computer-aided technology (CAx) system and the creation of a more robust digital twin.
"NX continues to innovate. NX is the first CAD product to deliver capabilities based on artificial intelligence and machine learning. I see value in the new NX Adaptive User Interface for our causal user, to help them with discoverability and improved productivity," said Mr. HyunMin Kim, principal engineer, Samsung Electronics Co., LTD.
Machine learning is increasingly being leveraged in the product design process to provide a competitive advantage. ML can be used to deliver valuable business insights more quickly and efficiently, and it has the power to process, analyze, and learn from large volumes of data.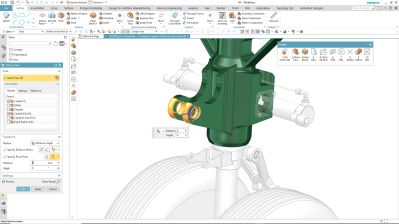 AI and ML can also be used to monitor the actions of the user, and their success and failures, to dynamically determine how to serve up the right NX commands and or modify the interface and leverage learned UI usage knowledge for CAx environment personalization.
"There's always been a capability-usability tradeoff with CAD applications. The more expansive it gets, the more difficult it is to use and master," said Chad Jackson, Chief Analyst at Lifecycle Insights. "The Adaptive UI in NX, however, circumvents that issue. It guides users, new and old, to the right functionality at the right time. Many will benefit."
The Siemens Digital Innovation Platform is continually expanding to enable customers to create the most comprehensive digital twin of the product, the production environment and of the performance of the product.
Want more information? Click below.