ERP Software Update Increases Real-Time Recording and Response
FUJITSU GLOVIA, Inc. has released GLOVIA G2 V3.5.0, which provides a number of enhancements to the company's manufacturing ERP software, along with three new applications.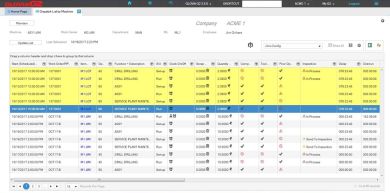 New modules for Shop Floor Dispatch, Enterprise Search, and Contract Agreements add functionality not previously available within GLOVIA G2.
Shop Floor Dispatch eliminates the need for batching information; it provides the customer's production team with a visual 'one-stop' tool for managing and recording production and inspection activity.
Enterprise Search enables users to easily find and access capabilities within the ERP system that they haven't used in a while or learn to use if they're new users.
Contract Agreements provides recurring billing functionality for aftermarket companies that offer service and maintenance agreements or rentals.
GLOVIA G2 V3.5.0 also features many enhancements to existing ERP modules, including:
New file upload capability
Improved item, supplier, customer, contact searches
New General Ledger sub-Ledger and enhanced re-valuation capabilities
Improved Bank Reconciliation
Project accounting enhancements
New ERP integration for GLOVIA G2 Sequencing
Contract Management enhancements for shipping and transaction maintenance
Extensions to the engineering drag and drop capabilities
Enhancements to Repetitive Schedule and Customer Releasing capabilities
Further improvements to Ad-hoc grids
Further improvements to Insights
Expansion of Capable To Promise availability
Increasing the amount of real-time recording and response of factory floor systems was a key driver of the new release, according to Jim Errington, VP of Sales and Service.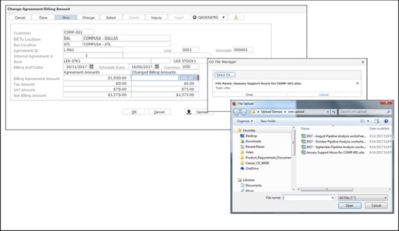 "These software enhancements reflect more than a year of customer interactions to learn how we can better manage their changing requirements," he said. "And, the feedback we've received from beta testers of this new software have been very positive."
"The new Repetitive Schedule functionality in GLOVIA G2 V3.5.0 allows us to set multiple schedules per day and even per hour. This increased precision and flexibility will allow us to eliminate duplicate work and custom scheduling side systems," said Chris Sandlin, senior manager, Information Technology for Keihin North America, Inc. "Less software for us to maintain and less work/more efficiency for our end users is always an outcome we can get behind."
"Other new features that will really enhance our productivity within GLOVIA G2 are the new paging screen layouts, color-coded Grid thresholders (no longer just an on/off two-color option) and the new grid-like functionality added to paging screens. All of these features were big hits with our end users during beta testing," Sandlin said.
Want more information? Click below.