New Partnership Provides a Total Chip Management Solution
Jorgensen Conveyors and Weima America have become strategic partners to provide total chip management solutions.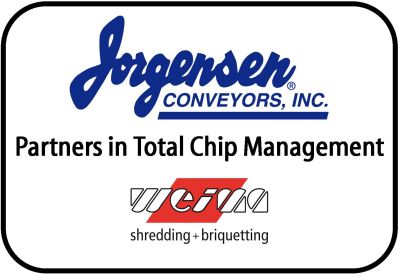 Jorgensen's capabilities to now integrate its extensive line of machine tool chip conveyors and coolant filtration equipment together with Weima's proven metal shredding and metal briquetting machines makes them a single source for the entire chip and coolant management process.
Integrating Jorgensen's line of conveyors into a complete chip processing system which includes the shredding and briquetting of metal chips and shavings is the ideal starting point for further processing or selling of metal scrap.
With aluminum, magnesium, copper, brass, steel and other metals, a volume reduction of up to 90 percent is possible. This additional processing and volume reduction translates to savings in material handling, labor, increased scrap value and the extraction of cutting fluids to be reused.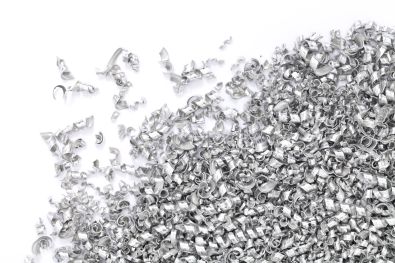 "Our new partnership with Weima gives Jorgensen Conveyors a unique position in the industry to integrate complete chip conveying, chip processing and coolant filtration systems for our customers," said John D'Amico, Co-Principal at Jorgensen Conveyors. "Providing products and systems that enhance productivity and offer a solid return on investment is always our focus."
Additionally, D'Amico says, "Jorgensen's offering of these integrated chip handling and processing systems support environmentally sensitive and sustainable manufacturing as well as the maximization of recycled content."
Jorgensen's customers include OEM machine tool manufacturers, a broad range of end user manufacturing companies and waste management recyclers.
Want more information? Click below.
Copyright © 2019 by Nelson Publishing, Inc. All rights reserved. Reproduction Prohibited.
View our terms of use and
privacy policy
::m::