Precision Metal Manufacturer Turns to ERP Software to Build its 4.0 Factory of the Future
Dalsin Industries is a precision metal manufacturer that prides itself in being an extension of its original equipment manufacturer (OEM) customers. Now, the Bloomington, Minnesota-based manufacturer is relying on Epicor ERP to analyze key insights from over 1,000 monthly jobs.
Dalsin Industries has begun leveraging Epicor ERP to build a foundation for Industry 4.0 with seamless sharing of downstream and upstream information across the factory floor.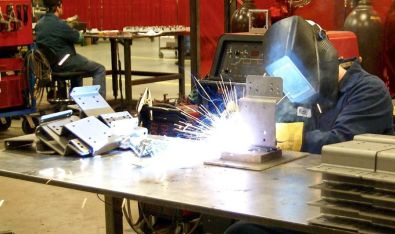 Certified welders mig-welding steel support plates for Dalsin Industries.
Some of the most significant challenges the company faces are increasing customer demands from the standpoint of technical ability, documentation, and service lead-time being reduced, but yet wanting it all for less. In such a cost-competitive market, companies like Dalsin rely on technology such as an advanced ERP system, to stay competitive and reduce the time to get the product to market.
Once an Epicor customer, Dalsin tried out another enterprise resource planning (ERP) system for a few years before returning to Epicor. "We eventually figured out we couldn't track our costs on the jobs accurately on that system," recalled Jeff Dalsin, IT business analyst for Dalsin Industries. "You could only do one quantity for a quote at a time, and we couldn't see the actual costs of a job in real time. This caused some concern and some problems, because we didn't know exactly how we were performing on our jobs. It just wasn't a good fit, so we had to make a change."
Embracing Industry 4.0
Since its return to Epicor, Dalsin has fully embraced the future of manufacturing by adopting Industry 4.0 principles, such as ensuring machines communicate with one another about data and performance. To do so, it must have a technology foundation, and one of the ways Epicor has supported Dalsin in figuring out its Industry 4.0 future is by taking advantage of the business activity queries (BAQ) that have given the company visibility into virtually all aspects of its operations.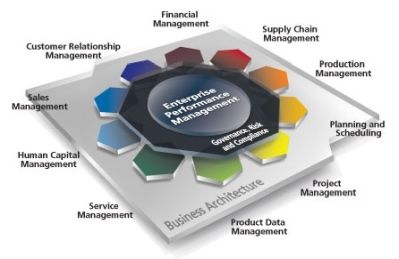 "The BAQs for getting reports generated or information out of the system is very important," said Dalsin. "We need to be able to create dashboards so people can have quick information on their screen. That flexibility allows us to get the answers to the people that need them as soon as possible. It can be about anything -- from what jobs are late, to a certain operation, to what's ready to ship so they can get it out the door."
The flexibility of the ERP system is also crucial in helping Dalsin determine when to purchase new equipment. Epicor allows the company to see how many hours are on their shop loads, how many hours they're getting off the load, and how efficient they are against using that machine so it can better justify purchasing equipment.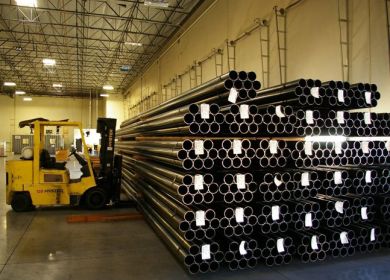 Tube inventory staged to be loaded into automated material handling system for robotic welding.
"Businesses, such as Dalsin Industries, that adopt the latest in ERP technologies will be fit to grow and respond to the new digital challenges of tomorrow while achieving a competitive advantage right now," said Scott Hays, senior vice president, product marketing, Epicor Software. "Epicor continues to deliver industry-specific functionality with continued improvements in customer experience, ease-of-use, and performance that enables scalable growth."
"For us, the customer's experience is the reason we're here. Each and every time, we must engage our customers responsively, interact with them and provide them with products and services that meet or beat their expectations," concluded Dalsin. "Epicor has helped us evolve on how we keep up with our customers and put us in a great position to help us grow as we embrace the future of manufacturing."
Want more information? Click below.