Breakthrough Technology Shatters Speed Barrier for Engineering Simulation Software
ANSYS is revolutionizing product engineering by enabling engineers to create smarter designs faster and more efficiently with the commercial release of ANSYS® Discovery Live™. Discovery Live will empower millions of engineers around the world to confidently simulate designs in real time quickly and more economically.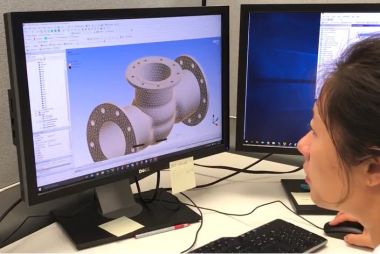 The demand for smarter, faster, smaller and less-expensive products is growing, while at the same time making products more complex. Trends like the Internet of Things, smart connected products and additive manufacturing are merging the physical and digital worlds -- creating extraordinary product innovation as well as exponentially increasing cost and design complexity across the entire product lifecycle.
Discovery Live is expanding Pervasive Engineering Simulation™ -- empowering engineers to pose what-if questions upfront in the design process where most of the product costs are locked in, to rapidly explore thousands of design options and to receive immediate feedback. Discovery Live's instant simulation tightly coupled with direct geometry modeling in a real-time and intuitive design environment delivers interactive exploration and rapid product innovation. Now, every engineer can immediately examine the impact of their design changes, instead of waiting weeks or months to set up, run and analyze prototypes.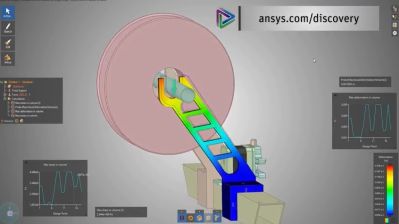 "We had the opportunity to preview ANSYS Discovery Live, and it's obvious this technology is a game changer in providing instantaneous simulation to enable interactive design exploration," said Craig Skinner, chief aerodynamicist, Aston Martin Red Bull Racing.
"ANSYS Discovery Live empowers us to run different design scenarios in real time and speeds our development process considerably," said Matt Carlson, vice president business development, Wibotic. "Discovery Live provides us with a sense of confidence before manufacturing and significant time and monetary savings -- enabling us to drastically reduce prototyping fees and spend more time perfecting usability and aesthetic design."
ANSYS brings Discovery Live together with ANSYS AIM and ANSYS SpaceClaim® into one product family geared toward design engineers. From rapid initial concept exploration and 3-D design to more detailed and comprehensive validation, the Discovery product family enables engineers at every stage. It also empowers design engineers to collaborate with simulation experts using ANSYS flagship products, for even more comprehensive and detailed simulation of the world's most complex phenomena.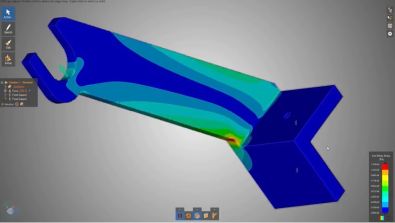 "From students to startups to Formula One racing teams, thousands of users downloaded Discovery Live during the technology preview," said Mark Hindsbo, vice president and general manager, ANSYS. "It has been very rewarding to see users tackling the design of almost every type and complexity of product and validating the need for rapid simulation in the early concept development phase. The introduction of the Discovery product family is a milestone in our commitment to Pervasive Engineering Simulation and enabling every engineer to benefit from incorporating high-fidelity insight into their design."
Discovery Live is powered by NVIDIA graphics processing units (GPUs) and CUDA parallel computing that provide supercomputing capabilities to deliver results thousands of times faster than more traditional methods. The real-time design environment revolutionizes the way innovative products are designed and created.
Through real-time digital exploration, Discovery Live provides cost and time savings because it eliminates costly physical prototyping during the development process. Engineers have the flexibility to experiment with and creatively solve design challenges without risking a product delay or setback.
Want more information? Click below.