New Forming Machine Produces 180 Parts per Minute at 20% Less Cost
Hatebur, a leader in high-quality forming machines and tools, will be introducing an innovative cold forming machine -- the COLDmatic CM 725 -- at the WIRE trade show in Germany this spring.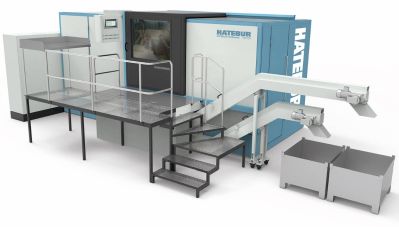 The former's 7 stations are designed for the forming of highest precision parts with a length of 8 to 125mm and a wire diameter of up to 22mm. With these specifications, the COLDmatic CM 725 is ideal for suppliers of the automotive industry.
"Our engineering team implemented several innovations to make our clients more efficient and productive: With a production capacity of up to 180 parts per minute, the CM 725 is much faster than previous machine generations," reports Reinhard Buehrer, Head of Marketing and Sales at Hatebur.
At the Push of a Button
In addition, Hatebur minimized the changeover times considerably: At the wire infeed, a linear servo motor ensures that the grippers push the wire forward with highest precision.
"The volume variation of the cut-off parts is below 0.35 percent. Together with the high quality of the sheared surface, which is typical for the COLDmatic, this results in a cut-off quality that allows forming from the first station," says Mr. Buehrer.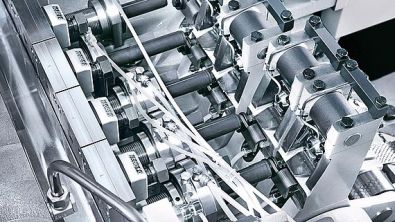 The centerpiece of the COLDmatic is the newly designed transfer-system on which the grippers for the part transfer are mounted: All grippers are individually driven by servo motors, can be individually opened and closed as well as programmed. "This programmability brings enormous advantages when it comes to changeover times. Instead of changing all the parameters manually, all previously saved settings can be applied in just a few seconds," explains Mr. Buehrer.
Because of the servo motors, the COLDmatic CM 725 uses much less mechanical parts than previous machines, reducing the overall costs by almost 20 percent. The innovative fast changing system allows operators to lift out all seven punches and dies at once and exchange them with prepared units. All tools can be exchanged in only ten to fifteen minutes.
Want more information? Click below.