New Force Measurement Testing Solutions for Wide Range of Applications
The L.S. Starrett Company has introduced a comprehensive line of innovative, entry level computer-based force testing solutions for applications ranging from load limit and distance testing to break limit, time average, cyclic count and duration testing, constant hold and more. Optimized for production and quality control testing, the innovative architecture of the L1 system is designed for reliable, fast, repeatable and easy operation.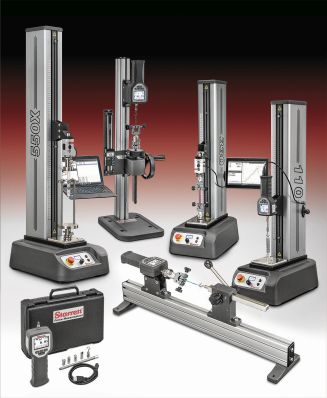 The Starrett L1 line of force solutions consists of systems for Computer Controlled Force Measurement, Digital Force Gages, Starrett FMM Digital Force Tester Motorized Test Stands, Manual Test Stands and Load Cell Sensors.
"We are excited to offer the most advanced, innovative and easy-to-use line of testing solutions available," said Mr. Emerson Leme, Head of Metrology Equipment Division at Starrett. "Users across many industries and applications will be impressed with the features, flexibility and modern design of the L1 force measurement platform, which is unprecedented in the industry."
Starrett L1 systems are easy-to-use, computer-controlled testing systems designed for high-volume, in-situ production testing. They are easy to setup, operate and maintain. Six models are available in standard and extended travels with testing capacities of 110 lbf, 330 lbf and 550 lbf.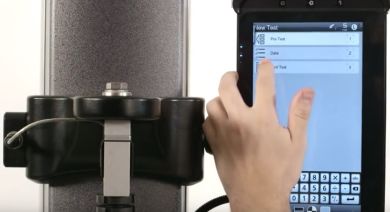 All L1 Systems feature a small footprint and are ideal for lean manufacturing applications. Simple, fill-in-the-blank templates let users create, perform, measure and analyze their test in seconds and perform limit testing, break testing, constant hold testing, cycle testing and more. Touch screen control simplifies operation and the high resolution display shows results in tabular and graphical formats.
Tolerances can be applied for immediate pass/fail indication. Raw data and results can be exported to Excel for reporting and statistical analysis. Load measurement accuracy is better than 0.1 percent while distance position accuracy is better than 20 microns.
Want more information? Click below.